When you get ready to upgrade to a new notebook or laptop, selling the old one is a key step in the upgrade process. While there are gadget recyclers that often pay a decent price for an old phone or iPad, the prices for notebooks are usually much less. This means you are often left with eBay, Craigslist or word of mouth.
One of my favorite places to sell notebooks is Craigslist because you can usually sell to someone local and avoid the headaches of shipping and the price of selling on eBay.
1. Post an image of your actual notebook: It's easy to grab an image from a review site or from the manufacturer's website, but you're much better off posting your own notebook, and letting potential buyers know of any dings or scratches. A two and a half year old notebook with no wear is often viewed with skepticism. After you post at least one good image of your notebook, be sure to link to pictures of the notebook elsewhere so that the buyer can get a good look.
2. Write a descriptive headline: Rather than write the model number and screen size, try to fit the important specs in the headline since buyers will recognize that more than the model number from a year or two ago.
For example, try

"15.6" HP Notebook w/ 1.6GHz Intel Core i3 CPU, 4GB RAM & 500GB hard drive – $399″

instead of

HP dv6-1052 Notebook – $399
3. List the Specs: Here's a time when you should go looking for review websites that list the specs. Don't make your potential buyer go looking or ask for the full specs and ports on the notebook. Find a website that has the information on your model and include your specs in the post. Most of the time these websites will have pictures and information about what the notebook can do and you can link back to them to give the buyer more information.

4. Price it to Sell: In order to sell your notebook fast and for top dollar, figure out the right price. One way is to see what similar notebooks are selling for on eBay by searching completed auctions. To do this, sign in to eBay, search for the notebook model and then click "advanced search" where you can select to show completed auctions. Keep in mind you may need to sell for a slightly lower price when selling locally because the pool of buyers is smaller. When in doubt state your price and say OBO which menas "or best offer".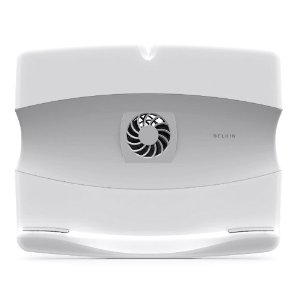 5. Accessorize and Bundle: If you have accessories you might not use with your new notebook, sweeten the deal and include them in the sale. Buyers love to pick up a complete package and there's no better way to tap into this desire than to throw in a memory stick extra backpack or old set of speakers. This is a good time to look in your closet for older accessories and clean house.
6. Link to Reviews of Your Notebook: You don't need to write a review, but look for reviews of your notebook and link to them so that the buyer knows if it is a good notebook or not. For the best bet, have a section marked reviews, and post one sentence of a review with a link to the full review. Do this with at least one review to increase your chances of a sale.
7. Put it in the right category: When you go to sell on Craigslist, put your notebook in the right category, or categories, for the best chance at selling. Don't try to attract attention in the free area with a for sale item. Your best locations are computer or electronics. If you want to barter, you can also post an ad there, but be sure you list what you want to barter for, or be prepared for some off the wall offers.
8. Repost your Ad if it doesn't sell right away: This tip and guide to reposting on Craigslist comes from WiseBread. If your ad doesn't produce a sale in a few days, you can repost your ad to get it back at the top of the search results. Instead of retyping or waiting for your ad to expire you can repost a Craigslist ad in 10 easy steps.
Additional Tips: Do you have any additional tips to get the best price when selling an old notebook, netbook or laptop on Craigslist?
Advertisement