Are you looking for a powerful Application launcher, Give Blaze a try. Blaze is a free open source application launcher. This multipurpose application doesn't only launch your application on the fly but can also do other tasks like performing calculations, performing in place calculations, creating emails, searching for stuff on the Web and more.
Blaze can be also useful for laptop if you are running laptop on battery. You can configure blaze to shut down some high energy consuming application or activities when your laptop is unplugged. Blaze can automatically find whether your laptop is running or battery or AC power and can take appropriate action to shut down processes that hog your battery.
Another strength is that Blaze understands what you are trying to launch even if you make a typo. For example if you type 'moziwa fairfox' instead of 'Mozilla Firefox' it understands that you are trying to open Mozilla Firefox and it will open the right application.
Below are some screen shots of Blaze
Launching Application


Performing Calculation:

Sending email:

Typo:


Some notable features of Blaze are:
Launches Applications
Inserts quick texts.
Performs calculations.
Browses the File-System and the Web.
Searches for stuff on the Web.
Performs in-place calculations.
Performs base conversion.
Creates emails on-the-fly.
Perform CMD commands on a specific Explorer Window.
Adding new command in blaze Screen shot: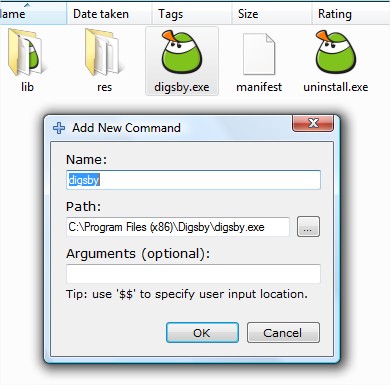 Adding a new quick text Screen shot
Performing a CMD command on Windows Explorer directory Screen shot
Updating Blaze screen shot: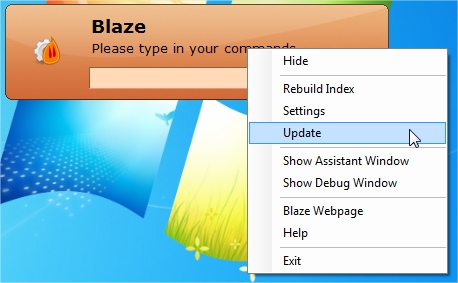 Blaze Settings Screen shot:
Base Conversion Screen shots:



Automating sequential text entry on Microsoft Word Screen shot
Blaze is still in Beta phase but it works and works very well out of box. This application works very similar to Launchy. To read more about Launchy please visit Ben's blog about Launchy. While testing this application I found that Blaze is a little heavy on memory side compare to Launchy. Please note that Blaze works on Windows XP, Windows Vista and Windows 7, in both 32 & 64 bit versions. You should have .NET 3.5 Framework installed on your machine. The .NET framework 3.5 is free to download from Microsoft's Site. Please visit Blaze website for more information or to download.
Photo Credit: Blaze Website
Advertisement