Did you know Microsoft sells notebooks without all the crapware that vendors push on customers? Neither did we, except for our resident Microsoft expert Andre who did a How To on this last fall. The program from Microsoft is called Microsoft Signature and the purpose is to sell computers without all the junk. All the extras that vendors put on their computers is gone with a Microsoft Signature PC resulting in a much better out of the box experience for users.
The Problem of and Reason for Crapware
Venders like Dell, HP, and others put this stuff on computers because it gives them a little extra money. The margins on computers are thin. Dell doesn't get a ton of profit on a laptop. So if Norton or McAfee will pay them a few bucks to load their stuff on all the new PCs that Dell ships, they have a quick source of revenue. Other vendors do the same.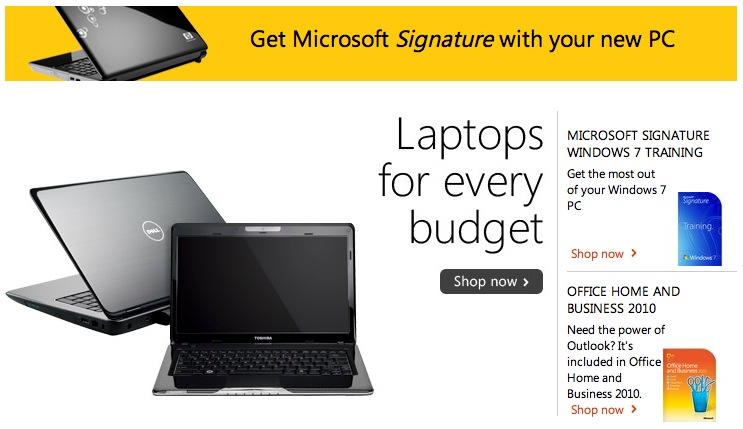 The problem with this system is that it ruins the user's experience. Microsoft is stepping in to help with the problem by creating the Microsoft Signature program. We learned a little more about this from Microsoft observer Paul Thurrott. He held a focus group of people who tested computers from Microsoft Signature. Their response was overwhelmingly more positive than the traditional out of box experience.
Microsoft's Eagon & Twit's Thurrott Discuss Signature
Below is the edition of Paul's show, Windows Weekly, where he and Microsoft's Kevin Eagon discuss the Signature program: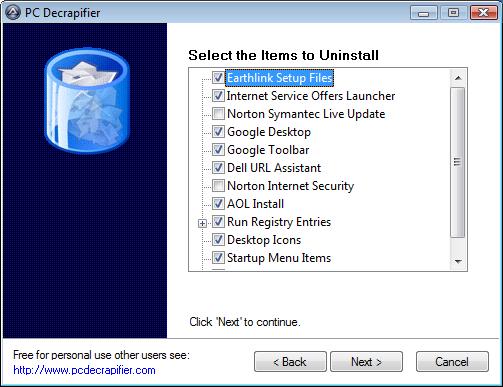 Dealing with Crapware Yourself
One way to deal with this problem is remove the crap yourself, as Andre showed you in the How To he made. If you are a little more tech savvy you can get PC Decrapifier which does this for you. Be sure to create your restore discs first, since so few PCs come with a physical disk. Restore discs are those created by a special program preloaded that burns a disc that can erase the hard drive and return it to the state the PC was in when it was shipped from the factory.
The other option for some very advanced user is reformat and install Windows clean and then reinstall drivers previously download from the PC manufacturer's website. What a pain!
Benefits of Signature
Now, thanks to Microsoft Signature, a user can buy a PC directly from them without all the junk but with leaner and meaner stuff that you probably would want like Windows Live software and Security Essentials, a smaller security solution that is as good but without the slowdown or expense of the burdensome Norton or McAfee counterparts. By the way those things usually are just trial versions that require the user to pony up more money after a few months.
Sadly, Microsoft can't help themselves. They still confuse the issue by offering two tiers – Signature and Signature Plus for an extra $99. What do you get for the cash? We couldn't find that information from the site so we asked Microsoft directly.
Here was Microsoft's response:
Signature Plus is insurance for your laptop. It protects you from theft, as it give[sic] you Lojack for laptops which helps you against identity theft if your PC is ever lost or stolen. It can even delete your sensitive private files remotely. You are also given priority in our technical support for 1 year as well as one in store training session, with access to workshops and discounts at Microsoft Stores across the country.
In other words, it is like that extended warranty from Best Buy or Apple Care. We don't recommend it, but if you think you will need some hand-holding for a year, you might want to get it. If you live near one of the few physical Microsoft stores, then it's value goes up because you can take your laptop in and get an hour of training on anything Microsoft related.
Microsoft Signature Laptop Prices Compared to Amazon
Does a Microsoft Signature PC cost more or less than a regular computer? We looked up a couple of computers in two different price ranges. A Sony Vaio VPC-S135FX is $1,009 at the Microsoft Signature Store. On Amazon it is $929. This is a 13.3″ with an Intel Core i5, 4GB of RAM, 500GB hard drive and Intel integrated graphics. Is it worth $80 to have it tweaked and clean of the useless extras? You will have to decide.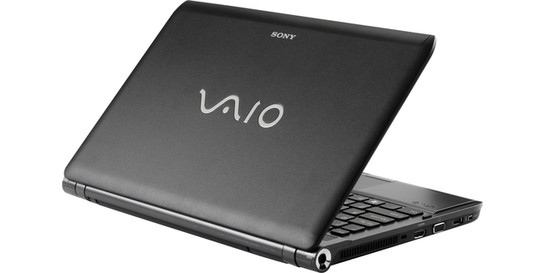 An Asus Eee PC 1015PE was $279 at Microsoft Signature Store. But Amazon had it for a range of prices depending on the options. However, none of them was lower than the Microsoft store. This netbook has a 10.1″ screen, Intel Atom processor, 250GB hard drive, and Intel integrated graphics.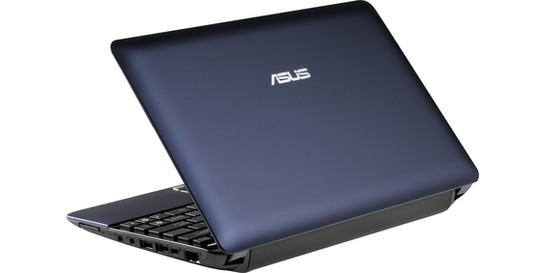 This spot check is not a full comparison. Part of the problem was finding Microsoft Signature PCs that were for sale on Amazon or other locations was difficult. It seems that most of the Microsoft store computers are hard to find elsewhere. But from these two examples you can see that the store is competitive in price. You can find clearance deals in the Microsoft store, which will beat the pricing on other sites. We recommended tuning into our Notebook Deals section to find out about these specials.
Recommendation
We think checking out the Microsoft Signature Store is worth your time so long as you also look elsewhere to see if you are not getting overcharged. Getting a computer out of the box without all the bloatware that slows it down is a plus. Getting one at the same price as the one with the bloat is better. Now if only Microsoft would work on persuading their manufacturing partners to do this for all Windows PCs. We think a manufacturer like HP or Dell would do well to make this part of its marketing.
Advertisement