ASUS has begun shipping updated notebooks with the new and fixed Intel Sandy Bridge processors. Originally ASUS and many other manufacturers had recalled or delayed the introduction of notebooks using the latest Intel processors, but with this announcement and others it looks like the issue has been corrected and new notebooks will soon be arriving on the market.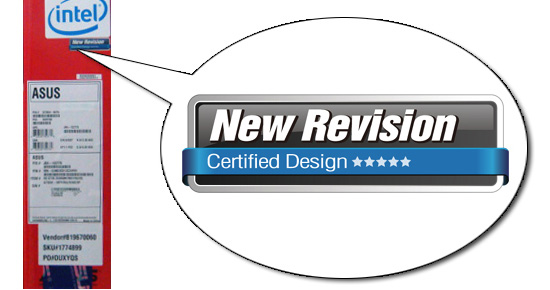 The ASUS models which are now revised include:
ASUS G73SW
ASUS N53SV
ASUS N53SN
ASUS N43SL
ASUS N43SN
ASUS N73SV
These new models will be available shortly and will come with a "New Revision Certified Design" sticker like that shown below to assure users that they have updated hardware. The logo will also be place on the palmrest area of the notebook.

If you have been waiting for the updated ASUS models to swap out one of the earlier affected models you can contact ASUS and visit the ASUS Sandy Bridge Recall page for detailed information on getting your new notebook.
Advertisement