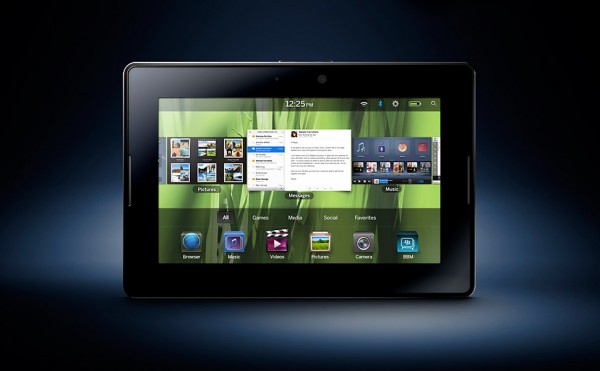 I had written on GottaBeMobile that Research in Motion, makers of the BlackBerry, may allow Android third-party apps, such as games, to run on the company's upcoming PlayBook Tablet. However, after BGR had broke the news and I had posted about it, it seems that RIM may be using a different strategy to make Android apps work on the PlayBook than had been anticipated before.
Before, it was thought that RIM would use the Dalvik engine, which is the same Java VM that is used on Google's Android smartphones and tablets, to allow Android apps to work on the PlayBook. The PlayBook itself is designed using the QNX OS framework, which is mostly known to power car automotive systems such as those on BMWs and Mercedes Benz automobiles. RIM will use the QNX framework to power its BlackBerry Tablet OS on the PlayBook, allowing for powerful multitasking, smooth multimedia playback, and robust capabilities.
Now, since Google and Oracle, which had acquired Sun and inherited the company's Java platform, are in a dispute over Java code, RIM may be tooling its own software solution to make Android apps playable on the PlayBook. The move will be a strategic one for RIM, if it happens, as it will allow RIM to steal some of Google's consumer interest in Android while still being able to target RIM's bread and butter–enterprise users and IT managers who are more concerned with security than novel apps and games.
It will also open up the PlayBook to more apps, and the company can join Google and Apple in the apps race by boasting the number of apps available in the company's catalog. With Android apps running, RIM can now boast not only its own App World app store apps, but also the collection from Google's Android Market app store.
Via: Bloomberg
Advertisement