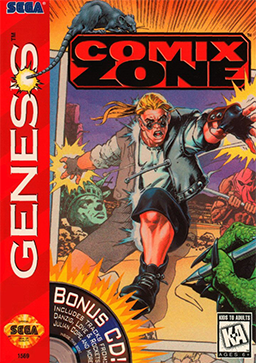 Do you have a hankering to play some of the old school Sega games of yesteryear? Is a netbook your only gaming device? If you answered yes to these questions you'll be happy to known that you can now play 19 Sega classics on your netbook by way of the Intel AppUp store.
Even if you didn't feel drawn to play Comix Zone, Vector Man or Golden Axe before you started reading this, odds are now you won't be able to focus until you burst through the pages of a comic book to save the world. The 19 games are available in game packs, which deliver 10 games for $9.99, or you can purchase a game individually for $4.99.
In Game Pack 1 you get the following games: Comix Zone, Alex Kidd in the Enchanted Castle, Ecco the Dolphin, Gain Ground, Golden Axe, Shinobi III Return of the Ninja Master, Space Harrier II, Vector Man, Altered Beast and Shadow Dancer.
Nicole Scott of NetbookNews took a look at all of the games in Game Pack one, giving a good overview for those of you who are new to Sega classics or have forgotten what these 90's games are like. Scott also fills you in on which games work good on her netbook.
Visit the overview on NetboookNews for a full look at the games and the missions they will send you on. As for me, I'm tempted to call it a day and beat Vector Man.
Advertisement