dropbox ipad app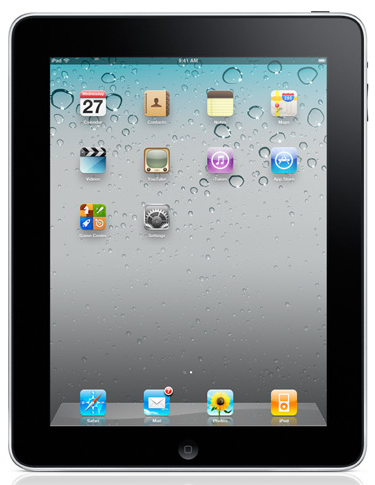 The iPad is one of my favorite tools for teaching. While many people use the iPad for entertainment and relaxing it's proven to be one of my most used tools for teaching. I teach a college level business course, but these tools could be used to teach in any discipline or any setting.
How I Use the iPad in the Classroom:
I use the apps listed below to keep my notes and related articles on the iPad so that I have them at my fingertips while teaching. Most often I use Dropbox to sync a PDF of my powerpoint slides and notes to my iPad. While I am showing the powerpoint on the projector, I reference notes or questions on the iPad. I also use the iPad during class discussions to keep my starter questions or guiding questions handy.
I also use the CourseSmart app to pull up the textbook anywhere I have an Internet connection. This is incredibly handy, though there have been one or two times over the course fo the year where the service was down for an hour or two. Not a huge problem, but enough that you may want to keep a hard copy around.
The rest of the apps mentioned below are used sparingly, but often enough that you should check them out. For more tips on how Evernote is used in the classroom, check out Evernote's blog where you'll find 10 tips for teachers.
iPad Teaching Apps: Most of the apps I use are easy to use, and best of all they are free or really cheap.
Does the iPad Distract students: On the college level I've only found the iPad to gain attention the first day I use it. This could change as you go to lower grade levels, but the iPad is common enough now that there is less attention paid to it.
Tips for using the iPad in the Classroom:
The best advice for using the iPad, or any other new technology in your class, is to test it out ahead of time. There were a few speed bumps at the beginning, but most have been worked out by now. I definitely recommend taking a backup of paper notes if you need them for the first two or three classes.
For more, check out how I use my iPad for notes, presenting, entertaining and more.
If you use your iPad in the classroom let us know what you do with it and what apps you use in the comments.
Advertisement