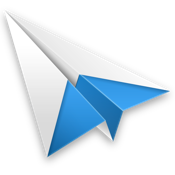 If you use Gmail and own a Mac you're sure to hear about a new email client called Sparrow. Sparrow is a minimal OS X Native Gmail application that looks nice, has notifications and keyboard shortcuts and runs $9.99 in the Mac App Store. While the app has garnered a lot of praise from tech websites, after testing it out we were left wanting more — specifically Priority Inbox support.
While a minimal focus is understandable Priority Inbox, which determines which emails are important and shows them to you, is really the only way to use Gmail and the lack of Priority Inbox support in Sparrow really degrades the usability.
For example, while I can easily see threads and conversations it's impossible to just see the messages that are unread. After attempting to use Sparrow this afternoon it feels like going back to the way email was before Priority Inbox. While it is a native Gmail client for OS X it doesn't even carry over the same feeling that Gmail had before Priority inbox.
The $10 version is available today, and is already shooting up the charts, but there is a free ad-supported version that will soon be in the app store as well. Unless you really know that you want Sparrow, you should hold off until they add support for Priority Inbox or try out the lite version.
Advertisement