Today we received a letter from AT&T offering to give us a free AT&T 3G MicroCell. This is a device that a customer hooks up to their own Internet connection via a router and it offers a signal that AT&T 3G handsets can use to get a cellular signal.
Previously AT&T charged customers for the MicroCell, a move that many found absurd since the device does one thing – fixes the reception that AT&T should already be providing with the price of their cell service.
AT&T will furnish you with a MicroCell at no charge for as long as you are an AT&T customer. … so please present this letter at your local AT&T store before 2/28.11 or order to receive your FREE 3G MicroCell.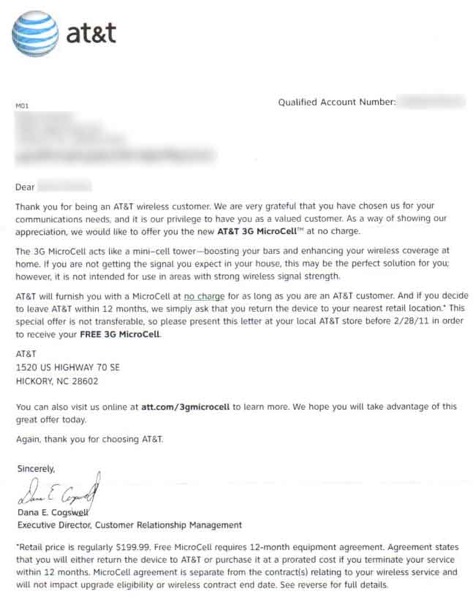 We find the timing to be very interesting since Verizon's iPhone is coming and our family has four iPhone's. We have no plans to switch, so long as AT&T brings Wi-Fi tethering to their iPhone plan options. But it will be a great opportunity to finally get a good signal in our basement. We would never even consider it if we had to pay even a dime for it otherwise.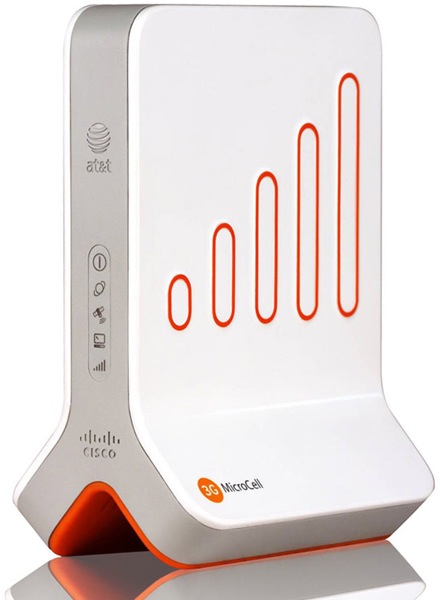 Advertisement