If you've been looking for a better way to organize all of those cords that snake down the side of your desk to a power strip, take a gander at the Plug Hub.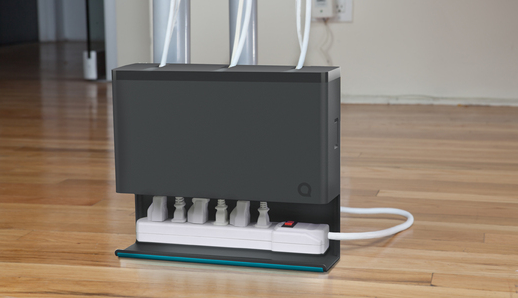 The Plug Hub is a cord management system that is available for pre-sale on Quirky.com for $23.95 that can sit under your desk and keep the cords and your power strip tidy or can be mounted to the bottom of your desk for an even cleaner look.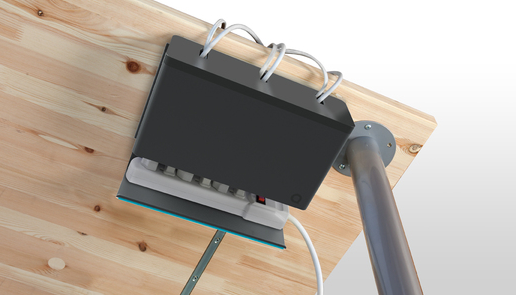 The Plug Hub has 300 orders so far, but it needs 1,200 before it will actually be made. You can buy in early for a discount and earn "influence" that could eventually turn into cash. Quirky won't charge your card until the product goes to production. You can learn more about the idea of committing at Quirky.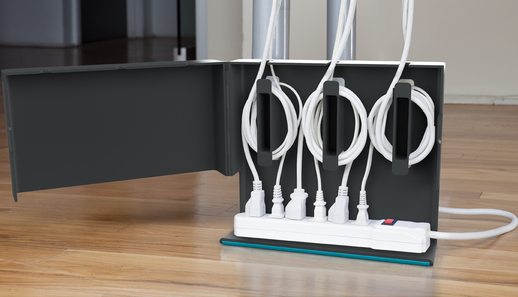 The Plug Hub has the following features:
Three openings on the top of the unit direct your cords neatly to your power strip.
Three integrated cord anchors let you wrap up and hide longer cords.
Sit Plug Hub on its rubber bottom or on its back, or mount it to a wall or the bottom of a desk. Holes on the bottom of the unit also let you attach your power strip directly to the unit.
Made from rigid plastic with a rubber "foot" on the bottom.
Charcoal, with a light blue base.
Via Unplggd
Advertisement