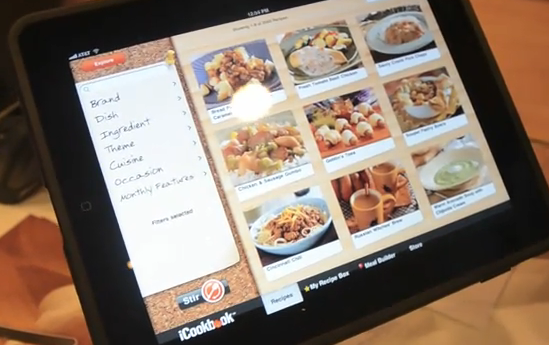 iCookBook is an app that turns the iPad into a digital cookbook. As someone that isn't too handy in the kitchen, I was impressed with by how approachable iCookBook makes cooking. The app comes with 2,000 recipes built in and additional packs of recipes can be purchased. The instructions are easy to follow and you can even navigate with your voice so you don't have to touch your iPad with greasy fingers.
Photos are included with each recipe so you can work on presentation. The app helps prep you for a meal by creating shopping lists for ingredients of your upcoming meals. Unfortunately, you can't automatically pull in recipes from third party websites, but you can add your own manually.
iCookBook will be available soon in Apple's App Store.
Advertisement