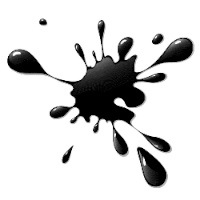 Warner Crocker, one of the most prolific Tablet bloggers we know and GotteBeMobile writer, has released the 2010 edition of his Ink Blot Awards. This annual awards list is a celebration of tablets, mobile tech and blogging. If you've been looking for the cream fo the crop to watch, read or follow then you should check out all the winners on Warner's personal blog, Life on the Wicked Stage.
The Ink Blot awards or "Blotties" began as a celebration of the tablet PC community which used to be comprised of Windows tablets, but as the tablet space has grown to include new entrants like the iPad, so has the awards; including blogging and mobile computing as well as a hodgepodge of cultural and political winners and losers.
Some highlights include our own win and our favorite netbook websites:
As well as some gadget naming highlights that are spot on regarding the Windows Tablet environment;
Best Gadget Release of the Year: iPad
Best Gadget Release of the Year that Might Make People Think Twice About the iPad: MacBook Air
Best Please Quit Trying Until You Start From Scratch Award:Windows 7 Tablets
Most Innovative Tablet PC of 2010: No Award Given
Best Tablet PC Software of 2010: No Award Given
Hit up the full awards list for a great selection of winners and beef up your Twitter following count while you're at it.
Advertisement