EXOPC is a Slate PC running Windows 7 that has a multi-touch capacitive dual-touch pressure sensitive display. And it was just announced select models will begin shipping in September.
The Canadian company is making the slate with a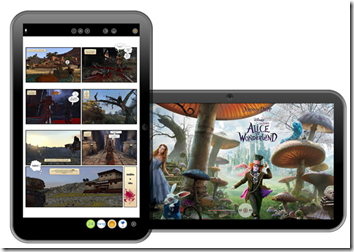 special overlay called the EXOPCUI Layer that will run apps created in HTML, Flash, Siverlight, .NET, among other languages. They will create an app store with these apps, much like the Apple App store or Android Marketplace. From activity in the company's user forums it looks there may be a handful of developers already working on apps for the UI layer.
Buyers can begin pre-ordering on September 3 if they are one of the first 1200 members of the EXOPC forum. The first 120 units will be shipped on September 20. Then on the 30th they will begin shipping the rest of the pre-orders upon availability. Finally, the unit will be available to the general public on October 15. The cost for a 32GB model EXOPC Slate without a GPS receiver is $624 and with GPS it is $768.

A detailed specs list can be found in the company's forums. But here are the highlights:
Windows 7 Home Premium 32-bit Edition
Multi-touch Capacitive dual-touch Pressure sensitive screen
11.6 display with 1366×768 resolution
2GB of RAM
Intel GMA 3150 Graphics
Broadcom Crystal HD 1080p
32GB or 64GB SanDisk solid state drive
Wi-Fi, Bluetooth wireless support
2 USB 2.0 ports
Mini-HDMI out
SD/SDHC card reader with 32GB Max support
It will also have an accelerometer, a microphone, built-in speaker, and a 1.3MP webcam. There is a light sensor so it will be able to sense how bright the screen needs to be.
Sadly, the device only has and estimated 4.5 hours of battery life. Also it requires an external power brick for charging.
The cost and battery life alone make this a long shot to succeed, but if the apps show up from developers it might have chance.
Advertisement