MacRumors is reporting that a number of rumor sites are saying that with iOS 4.3 the mobile hotspot feature that was announced at the Verizon iPhone press event Jan. 11 could also come to AT&T and other carriers that support the current GSM style phones.
The update will add the new feature and allow carriers to decide. If AT&T sees this as either a threat or a cash cow, they could allow the new tethering over USB, Bluetooth and Wi-Fi just like Verizon's version.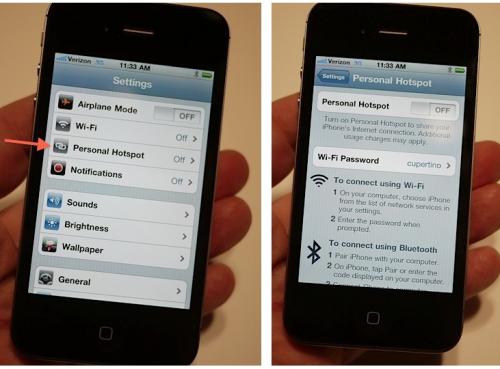 The report said that AT&T is "evaluating" the feature and will not be announcing anything yet. AT&T only allowed USB and Bluetooth tethering when iOS 4.0 was released. So there is no way of knowing whether they will be quick to enable the mobile hotspot feature.
Advertisement