At CES 2011 in Las Vegas Toshiba announced the Satellite e305, its latest addition to Best Buy's Blue Label line of laptops which includes the latest Intel Core i5 processor and Intel WiDi 2.0 for streaming to your HDTV without any wires. The Satellite e305 is a followup the popular e205 which we looked at last year.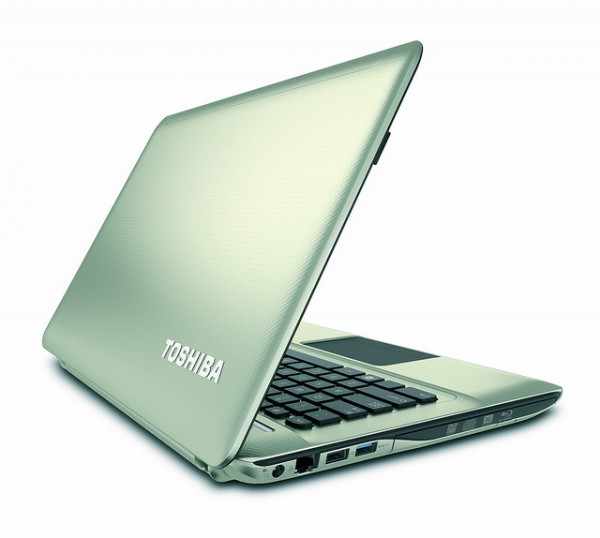 The Blue Label 3.0 Toshiba E305 laptop can steam in 1080P to your HDTV with WiDi 2.0 and is still somewhat portable weighing in under 5 pounds and measuring in at an inch and a quarter thick. You won't want to take it with you everywhere, but it sounds like a good fit for students and home users.
Some of the standout features on the Toshiba Satellite e305 include;
Next Generation Intel Wireless Display – Forget cable clutter and enjoy digital content on the big screen. This updated innovation makes it possible for consumers to wirelessly connect the laptop to a big screen HDTV and savor multimedia, online entertainment and more – now in full HD 1080p resolution.
USB 3.0 with Sleep & Charge – For maximum performance when connecting to popular external devices, with up to 5Gbps bi-directional signaling speeds, the Satellite E305 features a powerful USB 3.0 port instead of eSATA. In addition, with built-in USB Sleep & Charge functionality, users can charge USB powered gadgets on the go.
Hard Drive with Hybrid Drive Technology – An advanced hard drive that adapts to the way the laptop is used to deliver better performance. The drive features 4GB of flash storage that enables quick access to commonly used files and applications, seamlessly integrated into a spacious 7200RPM 500GB hard drive.
Dolby® Advanced Audio™ – The laptop also includes a suite of technologies designed to provide a stunning audio experience from any pair of speakers or any set of headphones. Adding a new level of realism to movies, music and games, this is the quality audio customers have been missing from their PCs.
Toshiba Sleep & Music – Users can now connect their MP3 players to their laptop and enjoy music even when the laptop is powered down.
4G WiMAX™ – Designed to give consumers broader and faster wireless coverage all over town, not just at wireless hotspots, the laptop includes integrated support for WiMAX, which is now available in more than 60 markets nationwide.
The Toshiba E305 will be available exclusively at Best Buy starting this spring. No retail price was given at this time.
Advertisement