Samsung's Galaxy Tab has been the only real competitor to the Apple iPad in the tablet arena selling more than a million since launch. Now they are taking another swipe at Apple with the announcement of a Wi-Fi only Samsung Galaxy Tab coming some time in the first quarter of this year.
The Tab will have the same specs as the 3G version (pictured below) which include a 7-inch 1024×600 resolution screen, Android FroYo 2.2, either 16GB or 32GB of storage and a microSD card for storage expansion.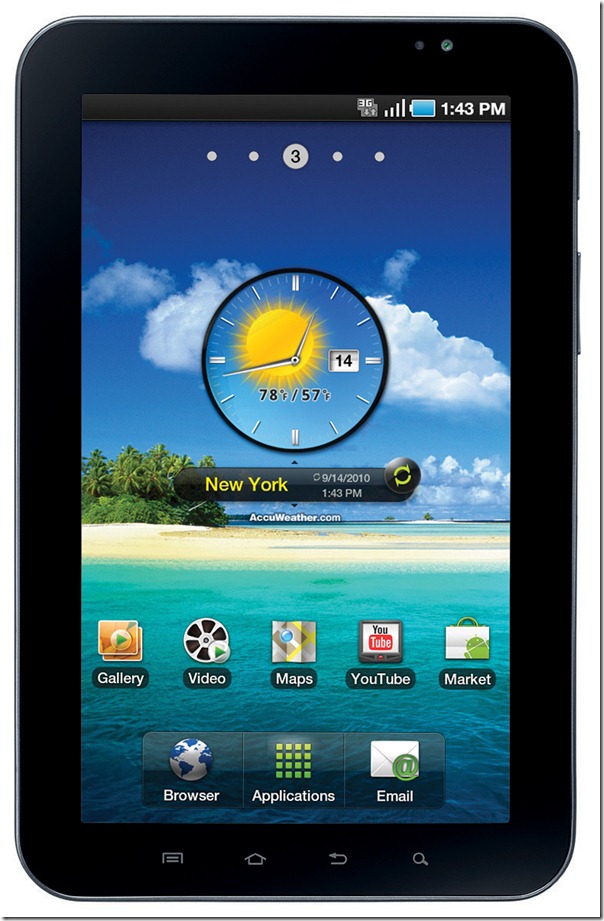 Besides the expansion port and smaller size the Samsung Galaxy Tab also plays some flash video and sports both front and rear facing cameras. With Google Maps and the built-in GPS radio it can do navigation, another feature the Wi-Fi only iPad is missing.
This could be the what really puts the Samsung Galaxy Tab in the realm of the iPad as far as sales so long as the price is right. Unfortunately, that is one detail that we do not have yet, a price. By comparison Apple discounts their Wi-Fi only version by about $130. If Samsung holds the same strategy, we can expect to see them for around $300 to $400.
However, the Tab is subsidized by wireless cariers who know they will get a profit from 3G contracts. For that reason it is entirely possible that the Wi-Fi version might actually be more, just as Apple's iPod Touch is more costly than the iPhone.
It reamins to be seen if the Galaxy Tab WiFi will arrive before the iPad 2 which is expected early this year and Android tablets running Android 3.0 Honeycomb.
Advertisement