When it comes to an ultraportable PC we expect a small and portable package that gives us enough power to get our work done and a battery that can keep up with our on-the-go habits. The Toshiba Portege R705 ultraportable showed almost all of these when we reviewed it this summer, with the only negative being a less than all day battery life.
Still, with it's sub-$800 price and great performance it was able to earn our Editor's Choice award and now we are also giving it the best Ultraportable Laptop of 2010 in the Windows category.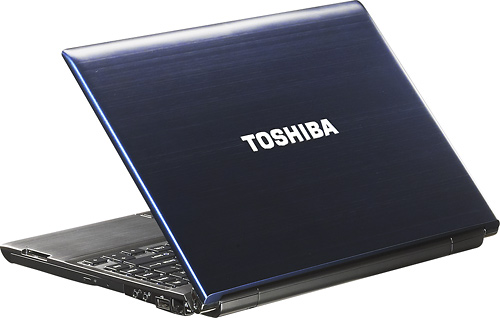 We put the R705-P25 to the test this summer on our Great American Road Trip 2.0 where we drove cross country using it as our primary computer for the 10-day trip and found it performed excellently in a mobile setting.
The Toshiba Portege R705-P25 is available at Best Buy for $749 which gets you a 13.3″ display with a 1366 x 7868 resolution, a snappy 2.26GHz Intel Core i3 processor, 4GB RAM, Intel Graphics with Intel Wireless Display support, a 500GB hard drive and now at Best Buy a built in 4G WiMax chip for built in on-the-go connectivity options.
Video Unboxing and First Impressions of the Toshiba Portege R705 Ultraportable:
The R705 takes the best ultraportable award of the year because it is one of the first affordable ultraportable systems we've found that doesn't cut corners to come in at a price that average consumers can afford. The sturdy design, nice 13.3″ display and weight of just 3.2 pounds the R705 is a standout laptop in it's class and price range.
It doesn't hurt that the Portege R705 also has a very usable keyboard that is spill resistant and an optical drive, something that is usually missing in ultraportable laptops.
For more of our Best of 2010 picks check out our Best of 2010 Series and check out our Ten Most Exciting Gadgets of 2010 where run down the technology and gadgets that made a mark on 2010.
Advertisement