With so many tablets being released this year, many of which are running Android, Google co-founder Andy Rubin teased the media at the All Things D: Dive Into Mobile conference in San Francisco by showing off a tablet running Android 3.0, also known as Honeycomb, which Google itself has said is the first version of their mobile OS designed to run on tablets, according to Wired.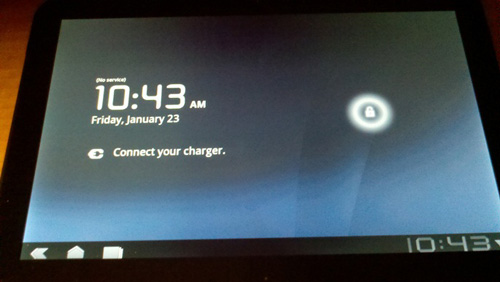 The prototype was manufactured by Motorola and it is what is called a developer device, much like the first Nexus One smart phone that Google introduced. The purpose is to have a pure version of the OS on a tablet for developers to test out their apps. This device will come in two sizes when finally released – 7-inch and 10-inch displays. The processor is an NVIDIA dual core processor.
According to Rubin it will have Google Maps for Mobile 5.0. This version of the navigation system from Google has offline maps and Dynamic Map Drawing, a 3D version of Google Maps which uses vector based images making them load much faster. The Android tablet will also support video chat.
Honeycomb (Android 3.0) should be coming sometime during the second quarter of 2011.
Here is the video of the demo:
Advertisement