With the announcement of Verizon 4G yesterday, all the major U.S. carriers now have a faster 4G-type connection to offer and Engadget has gone through the dizzying array of plans, speeds, and prices to try and figure out which offer laptop data plans the best value per GB.
You can see the helpful, but incredibly varied plan comparison chart below courtesy of Engadget.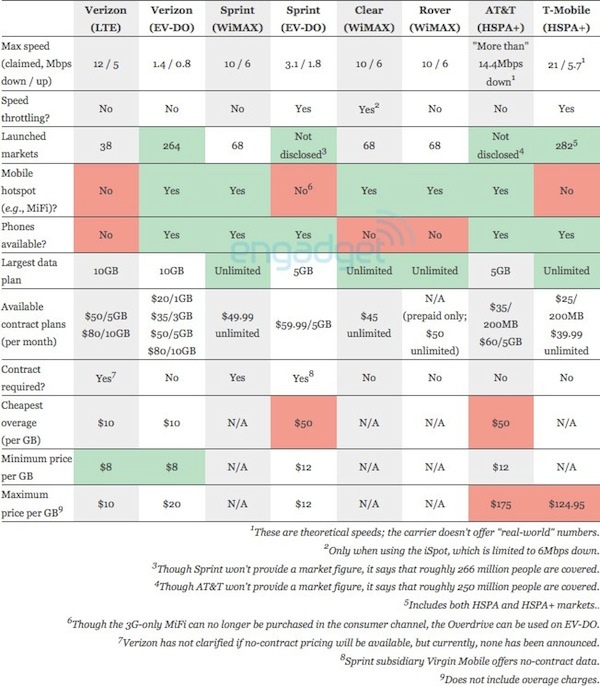 If 4G isn't your thing and you want a more detailed look at 3G data plan options for connecting your laptop on the go, check out our Mobile Broadband Data Plan Showdown which compares data plans from Verizon, Sprint, Virgin Mobile, T-Mobile and AT&T including USB modems, MiFi devices and tethering.
Via LaptopThoughts
Advertisement