Personalization is a major focus of Windows 7, the aim is to make your Windows experience more unique, interesting and culturally aware through a variety of mediums such as exquisite wallpapers, colors and sound. Sound in particular has gotten a major revamp in Windows 7 with a large collection of sound schemes to choose from.

Click Start, type: system sound

Then Hit Enter on your keyboard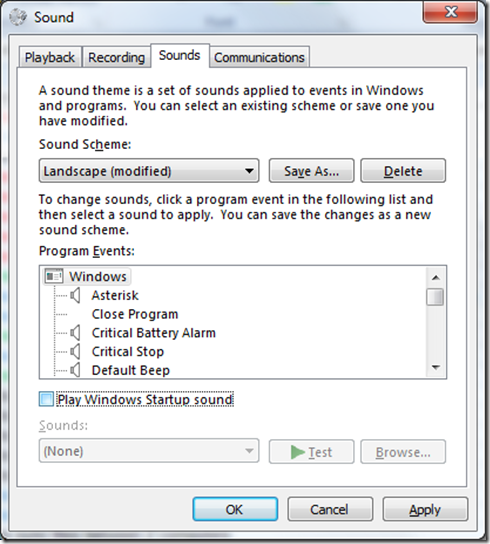 Click in the Sound Scheme list box and select a sound scheme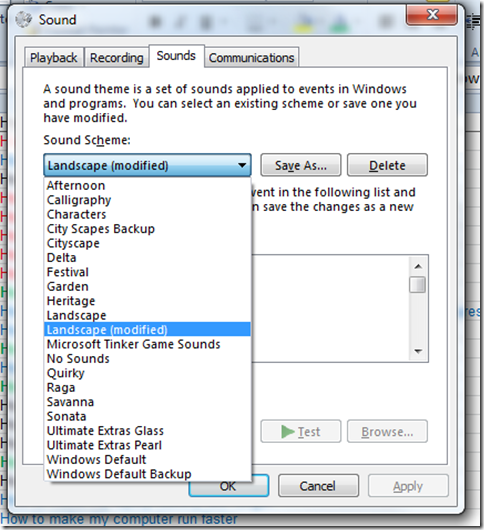 To preview the sound of that Sound scheme, select one of the Program Events: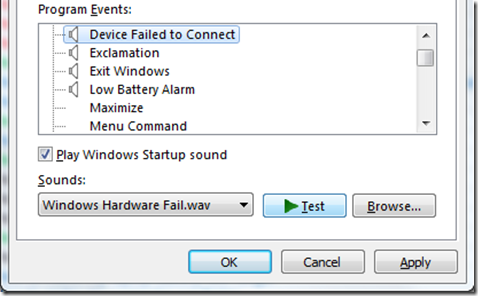 Then click the Test button to preview it.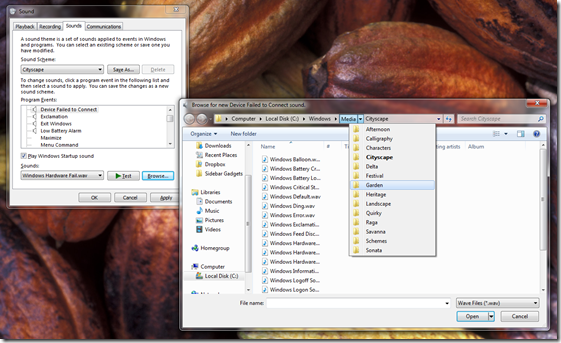 You can also mix and match your Program Event sound schemes. So if you don't like the sound provided for when a Device failed to Connect, simply select it and click Browse select one of the sound schemes available, then click Open.
Advertisement