Black Friday officially kicks off in a day, but that doesn't mean you have to wait until then to start your Black Friday shopping.  Here are a few tips we recommend taking to heart before you ditch your family on Thanksgiving and stand in line until 5 a.m. We love Black Friday as much as anybody, but that doesn't mean we recommending sacrificing your sanity in the hopes of saving $10 on a gadget.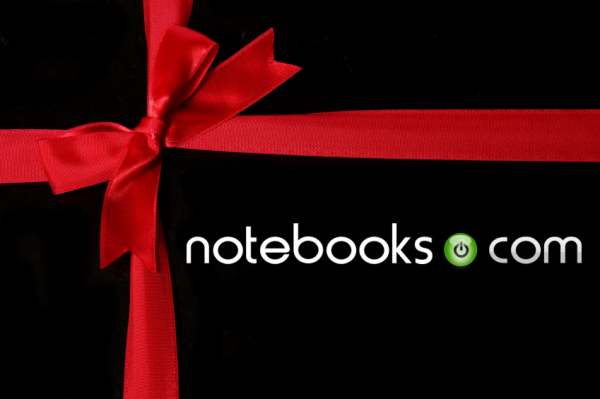 Ten Tips for Black Friday
1. You no longer have to wait until Black Friday to get Black Friday deals. Many online retailers are trying to beat the brick and mortar guys to the punch, offering Black Friday  type deals before AND after the big day.
2. The deep discounts retailers advertise are typically of limited quantities. For most of us, it's virtually impossible to actually score the best Black Friday deals because of this. Radio Shack, for example, is only guaranteeing two units of some of their best deals at each retail location. While some retailers add extra stock of their best deals to bigger stores or in big cities, the doorbuster deals will be gobbled by the first few dozen people in line.
3. Set your budget and keep your eyes on the prize. Don't settle for a more expensive laptop or HDTV. Do NOT buy expensive HDMI cables, accessories or extended warranties. All of these items can make a good deal go bad. Skip the $3 bag of chips that are siting by the cash register as well.
4. Don't beat yourself up if you aren't able to secure an HDTV, laptop, game console or other gadget on Black Friday. Retailers are still reeling from the recession and are desperate to boost holiday sales. We expect the Black Friday-like sales to extend through Christmas.Don't buy something just to justify your long wait in line. If they're out of what you want, walk away.
5. There's a glut of LCD panels (the critical component of most HDTVs) on the world market. That's why we're seeing so many TVs on sale. For example, I just bought a high end 3D LG TV for $1,375, which is 49% off its MSRP and it came with four free pairs of 3D glasses, valued at over $500. It's not even Black Friday yet….
6. Don't wait in line if there's a line around the block. You've already missed out on the best deals as many retailers hand out vouchers for the best deals. Come back after the store opens or go home and jump online.
7. Shop online. Amazon, HP.com, Walmart.com and many other online retailers consistently beat prices found at retail stores. You're paying extra to get to touch stuff before you buy it and take it home immediately. If you're buying Christmas gifts you can wait a couple of days for shipping. If you're buying for yourself and want your Black Friday purchase as quickly as possible, many of the retailers, such as Best Buy allow you to buy online and pick up at your local store the same day.
8. Free shipping. Almost every online store is offering free shipping, especially for pricey items. If you're buying a ot of gifts online and don't want to pay for any shipping fees, sign up for Amazon Prime, a program that offers 2-day shipping on any item for a fixed annual fee. There's a complimentary trial and the service is free for parents, students and grandparents.
9. Beware of bundles. Technology bundles generally offer great values. You can score free accessories, games or software. The problem is that some people simply don't want these add-ons. Check with your kids before buying bundles as a kid that loves sports may like a bundle that includes games focused on music and dancing.
10. Check the return policy carefully. While some retailers extend their return periods through New Years for gift purchases, many exclude expensive items like laptops. If you're giving a Black Friday purchase as a Christmas Gift, the recipient could be left out in the cold if he/she needs to return it. Some retailers, such as Best Buy, only allow 14 days to return a laptop and charge up to a 15% restocking fee if the box has been opened.
11. Take a deep breath. Don't be one of the people that are running around mad trying to save a few bucks. Retailers are more desperate to sell you products on Black Friday than you are to buy them. If one retailer's out of an item, someone else WILL have it in stock at a competitive price.
—
Advertisement