On Black Friday Staples will be selling the HP G72-B66US desktop replacement laptop for $499.99, which is about $250 off the retailer's current out-the-door price.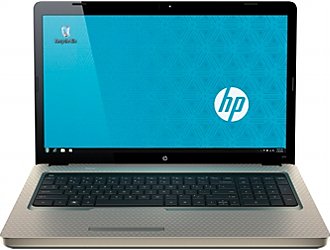 The HP G72-B66US looks like a fairly decent system for the price. It doesn't have the fastest processor, with an Intel Core i3-770M processor running at 2.4GHz. But it comes with a respectable 4GB of RAM and 500GB hard drive. The headline for this model is the size – 17.3 inch display with a resolution of 1600×900. Computers at that high a resolution on a 17.3-inch monitor will offer a good amount of screen real estate. You could easily have two windows open side-by-side with plenty of room to work.
The case on these newer HP systems is attractive with a texturized HP Imprint finish. They seem more durable and don't attract a lot of fingerprints like the older smoother HP cases. The full-size keyboard with a number pad will be good for typists and number crunchers that spend a lot of time working with spreadsheets.
Multimedia specs include an 8X DVD burner and a Webcam. There is also a 5-in-1 media card reader for importing pictures and videos from a digital camera. Unfortunately, it only has Intel HD graphics, which isn't powerful enough for heavy duty tasks. This  is a good all-around system for doing everyday work plus some light casual gaming, simple picture and video editing, and watching DVDs or online video.
The battery is a 6-cell 7 47WHr Lithium-ion battery promising up to 5 hours of life. As with most computers that number is probably almost impossible to achieve in real-world usage scenarios,  but the battery should get you through a movie or even two.
It is a heavy system at 6.6 pounds and measures 16.22″ wide, by 10.59″ deep and  1.27″ thick. It is really intended to be used mostly in place with occasional mobility. It would work great as a desktop replacement that can occasionally be taken on the road or to the couch.
Visit the Notebooks.com Black Friday page for more information about Black Friday laptops and other deals.
Here is a user review of the HP G72:
Advertisement