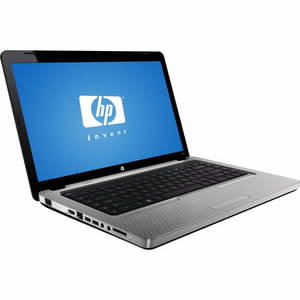 According to some reports, Wal-mart will be offering an HP laptop for just $298 on Black Friday. The 15.6″ HP Laptop is likely a variation of the HP G62. The HP G62 is a budget-oriented full-sized laptop that many retailers are selling as Black Friday specials this holiday season.
While we haven't seen the Wal-mart Black Friday ad ourselves yet, the retailer may be selling something similar to the HP G62-219WM as its Black Friday doorbuster laptop. This specific model is normally priced at $518, which would be a savings of $220. This laptop comes with an Intel Pentium processor dual-core T4500 processor that runs at 2.3GHz, 3GB of memory (RAM), a 320GB hard drive and Windows 7 Home Premium. The rumor is that the Black Friday laptop special at Best Buy will only have a 250GB hard drive, which means it will be a different SKU.
Wal-mart and other retailers often cary exclusive SKUs (model variations) during the holiday season that are slightly different than each other. This allows them to sell a 'unique' offering at the cheapest advertised price. However, the HP G62-219M can be compared to any other HP G62.
While this laptop will be sufficient for some home users, it does not use the latest processor or graphics technology, which could slow you done. It isn't as power efficient as more expensive laptops, which means it's not the right choice if you plan on hitting the road a lot.
Keep in mind that Wal-mart will have extremely limited quantities of this laptop available and you should plan on getting to your local Wal-mart as early as possible if you hope to score this deal. The doorbuster deals will be available starting at 5am the day after Thanksgiving while supplies last.
For more information about Black Friday, visit the the Notebooks.com Black Friday laptops page.
Here is a demonstration of the HP G62:
Advertisement