Why wait till Black Friday to get a great deal if you need a new scanner? Visioneer is getting an early start on the "holiday" with a 20 percent off discount plus free ground shipping for readers of Notebooks.com. This offer is good from now till November 30.
To get the deal go to their site and select your item. Then upon checkout enter the coupon code BF2VIS and you will get the discount.
They have some interesting offerings in the mobile scanner segment of their product lineup. For instance, the Visioneer Strobe 400 is a USB-powered mobile scanner that can scan in duplex mode, meaning it takes an image of both sides of the sheet fed into it. It has auto cropping and other great features to make the scan look good. It can scan at up to 600 dpi optical resolution in 24-bit color or 8-bit grayscale modes. It also has a 1-bit black/white mode. It retails at $299.99.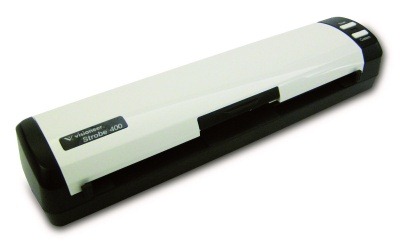 The Visioneer Strobe 500 is a combination of the above portable scanner plus a docking station to fit on the desk. While docked the scanner can be used as a desktop automatic document feeding scanner. The feeder can hold up to 20 documents. It will scan thirty images per minute in duplex mode (both sides). When you need to go on the road, push a button and the scanning part ejects from the dock and becomes a fully functioning USB-powered scanner, much like the Strobe 400 above. It retails at $399.99.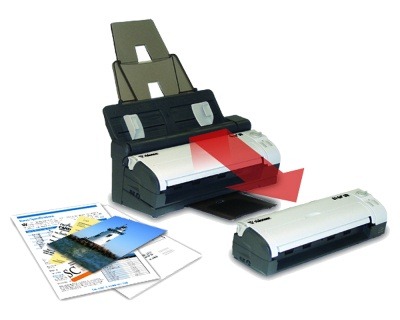 There are many other choices. Each of these scanners comes with all the software you need, including the Visioneer OneTouch utility that takes input from the scanning buttons and directs the resulting scans where you want them to go. They also have software for creating PDF files that can then be searched. There is an image enhancement solution called Kofax VRS, which helps you make the images look better to the human eye. And the electronic filling cabinet software Nuance PaperPort will help you organize your scans. If you need to turn documents into editable text, then the Nuance OmniPage Pro will help you OCR the document. The software runs on Windows and most of the features work with Mac as well.
We will be reviewing the Strobe 500 next month, so check back for more information.
Advertisement