An early look at the Black Friday Best Buy ad shows that the retailer will be selling the HP Pavilion dv6 for $499 on Black Friday.  The specific model number going on sales is the HP Pavilion DV6-3127dx, which is a Best Buy exclusive. This laptop can be compared to other Black Friday laptops that start with 'DV6.'
If you want this Black Friday special, plan on showing up early as we expect it to be one of the first items to be sold out on Black Friday. Click the following link for a full listing of Best Buy's Black Friday laptop deals.
Best Buy Black Friday Laptop
Best Buy will have a minimum of 10HP Pavilion DV6-3127dx laptops at each of its retail locations on Black Friday. Best Buy does not yet sell this particular configuration, so it's impossible to tell exactly what the actual savings will be. Regardless, it's an excellent value at just $499.
It comes with an Intel Core i3 processor, which is designed to be power efficient. While it isn't the most powerful processor available from Intel, it is fine for most everyday computing tasks. If you plan on working with large media files, editing a lot of video or playing the latest video games you'll want to look for a laptop with Intel Core i5 or Core i7 technology.
This Black Friday laptop comes with 4GB of memory (RAM), which is more than enough for most users, and 500GB of hard drive storage, which is more than enough to store dozens of movies, a large music collection, photo albums and all of your documents.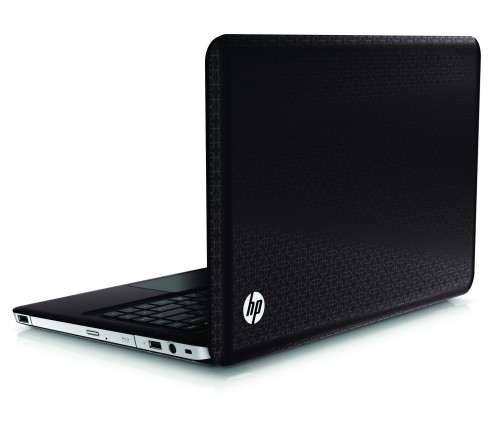 One specification listed on the Best Buy Black Friday ad is 'up to 5 hours' of battery life. Best Buy advertises benchmarks obtained from industry-standard tests, which measure the highest potential battery life. In the real world, most users experience shorter battery life due to multi-tasking, increased screen brightness and other variables.
This laptop has an all-metal inclosure, making it more sturdy than most laptops, which have plastic shells. It also has improved audio output, which can be important if you plan on watching movies or music with your headphones plugged in.
The HP Pavilion DV6 is available in several colors, including brushed aluminum and black. It appears that Best Buy's Black Friday configuration will have a black finish.
HP Pavilion dv6 overview: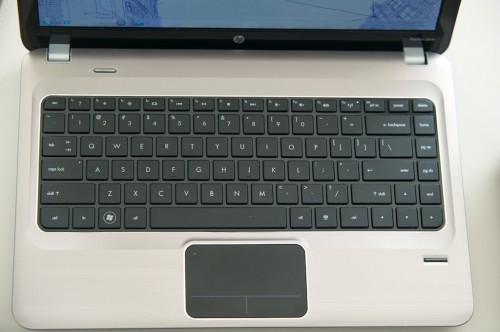 Best Buy and other retailers sell dozens of configurations of the HP Pavilion DV6 series. The DV6 is HP's mainstream 15″ entertainment notebook for consumers. It is priced similarly to other laptops in its class, but many prefer its aluminum finish and thin profile, both rarities in mainstream notebooks. Just about every major laptop retailer will be selling at least one configuration of the DV6 on Black Friday. If you'd like to compare them to each other, simply look at the hard drive size, processor, graphics option and memory.
Here is a video overview of the HP Pavilion dv6:
Not all HP Pavilion dv6 models are created equally. The biggest differentiators between models are processor and graphics technology. Some models come with an Intel processor and Intel graphics, while others rely on AMD processors and ATI graphics.While there are too many configurations to discuss here, Intel technology generally offers improved battery life, while AMD and ATI technology generally provides a better value and better graphics performance.
Another thing you should consider when looking at HP Pavilion DV6 models  is hard drive size and the amount of memory. Generally, most users will find 4GB of memory (RAM) and 500GB of hard drive space to be more than sufficient.
The HP Pavilion dv6  can be configured with a Blu-ray Disc drive, but most Black Friday configurations will not have this feature.
For more information about the DV6 line, visit our initial report about the new HP DV6 series.
To Buy or Not to Buy This Black Friday Laptop?
The HP Pavilion DV6-3127dx is not the cheapest Black Friday laptop, as there are others selling for less than $300. But it is an excellent value. For just under $500, you'll be getting a fully functional laptop that is good looking, thin and has enough guts to satisfy most users. Its build quality is much better than most other Black Friday laptop specials, including HP's own G series of budget laptops.
Click here for a full list of Best Buy's Black Friday specials.
Black Friday Laptops overview and information for shoppers.
Advertisement