With the Best Buy Premium Silver Rewards Program, dedicated Best Buy customers can access the store's Black Friday deals as early as the Monday before Thanksgiving (Nov. 22) and get in on the big Best Buy bargains.

Not everyone qualifies for the Best Buy Silver Rewards Program. First, a buyer must sign up for the Rewards program, which is a simple process. You can go over to the Best Buy Reward Zone site or sign up at any Best Buy retail store at checkout. Then, each time you make a purchase, be sure to present your card or give them your phone number. After you purchase certain amounts of products, Best Buy will either send you a gift certificate or an email with a link to print one depending on how you configure your account. Certificates are worth between $5 to $20, again depending on how you configure your account. For example, if you buy a $1,000 computer, then you will get a $20 certificate. It is not much, but if you are going to buy it, you might as well take the reward.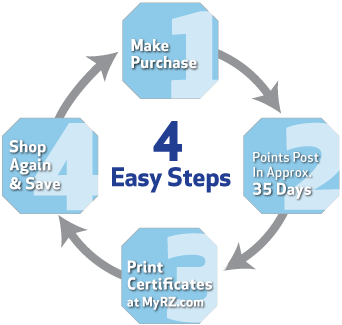 Spend $2,500 at the store in a calendar year and you will qualify for the Silver Rewards Program. It is automatic, so you don't have to sign up again. Once you do, you get extra benefits like:
Free standard shipping
An extra 15 days to return products meaning a purchase can be returned within 45 days instead of the usual 30.
Get 1.25 points per dollar spent instead of just 1.
Special deals during the year
Banking points to save up points for some big product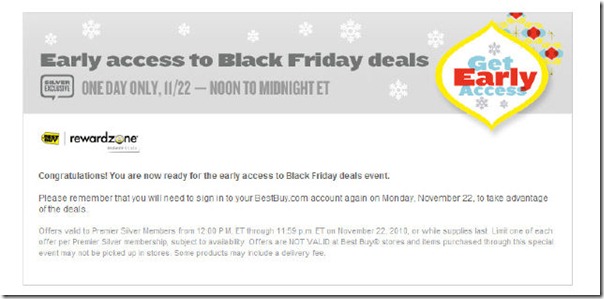 This year the program is letting silver rewards members get access Black Friday Deals on the Monday before Black Friday. Log into account that Monday and get the deals early. Some of the deals you can get include some cheaper HDTVs, Computers, and other items. This might mean the difference between standing it line a 3:00 a.m. after Thanksgiving Day and buying that XXXXXXXXXXXXXXXXX deal from the comfort of your office or home four days earlier.
Advertisement