While there are plenty of companies looking for the next great form factor for your gadgets, Samsung is focusing a lot of time and technology on creating new types of displays that might one day grace your gadgets. Much of this technology is based around the AMOLED displays that Samsung has been pushing recently in the company's Galaxy line of phones.
NetBook News was on the scene at FDP 2010 to take a look at the new AMOLED displays that Samsung had on hand, including a 7″ AMOLED display that will likely show up in a Samsung Tablet next year, perhaps the Samsung Galaxy Tab 2.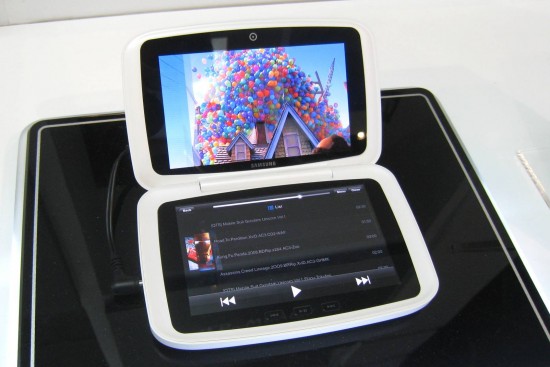 The team also picked up on two interesting notebook style display configurations including a dual display clamshell that used two 4.5″ AMOLED displays in a portable form factor shown above and a transparent AMOLED built into a 14″ netbook.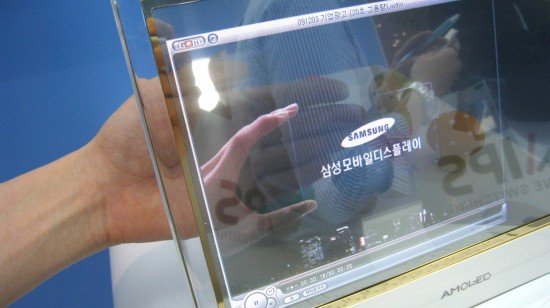 The 14″ notebook prototype had an interesting see-thru display, though it was limited by a small 960 x 540 resolution. Unfortunately Netbook News wasn't able to see what it looked like with the transparency turned off, which is how we expect many users would end up using the device on a day to day basis.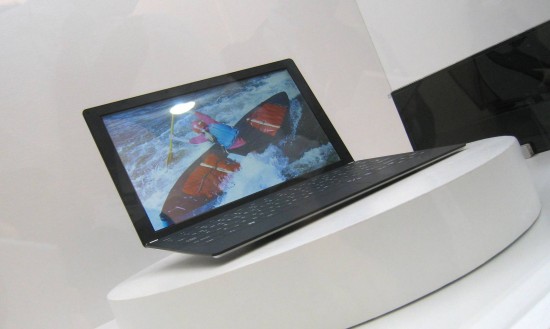 Samsung also showed off several plastic displays that are, "super thin" and "unbreakable" according to a Samsung rep who spoke to Netbook News. Unfortunately as they point out we'll have to wait for battery life to catch up before we see these radically thin laptops enter the market.
In addition to these netbook style and notebook style AMOLED displays the team also caught a bunch of bendable and foldable Samsung displays on video which you can see below.
For more pictures of Samsung's new display technology visit Netbook News.
Advertisement