BaseOneLabs is now selling a new Bumper-style case for the iPhone 4 that claims to offer such great protection that users can actually drop their phone from atop a building and it will not break.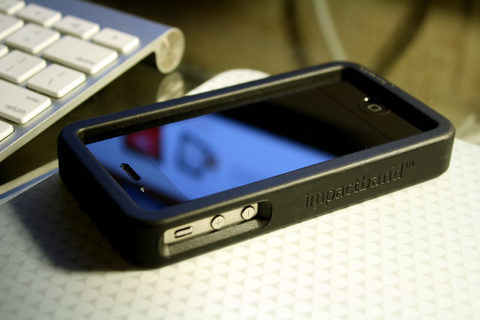 The case looks like the Bumper that Apple sells only much larger with much more material at 3mm of a rubber-like material protecting the iPhone.
The company's demonstration video shows the iPhone being dropped from a ledge that looks to be about 20 feet or more. And the phone is not damaged.
From the company's web site:
impactband is constructed from the versatile TPU material that on impact absorbs the energy of a shock and disperses the impact around the band instead of into the iPhone 4. impactband has been professionally engineered to provide the highest impact resistance without compromising its stylish design. With full access to all ports and controls impactband offers a slimline and stylish way to protect your iPhone 4 while you enjoy full functionality.
The impactband is on sale for $21.95, a savings of $3.
Here is the video:
Advertisement