There has been a lot of anticipation over the Samsung Galaxy Tab, an Android tablet with a 7-inch touch screen display and 1GHz processor. We now finally have a date and initial price information from Samsung and Verizon Wireless.
November 11 the Tab will be available for $599 without a contract making it $100 more than the Apple iPad which is its biggest competitor. For a 1GB data plan from Verizon customers will have to also pay an extra $20/month.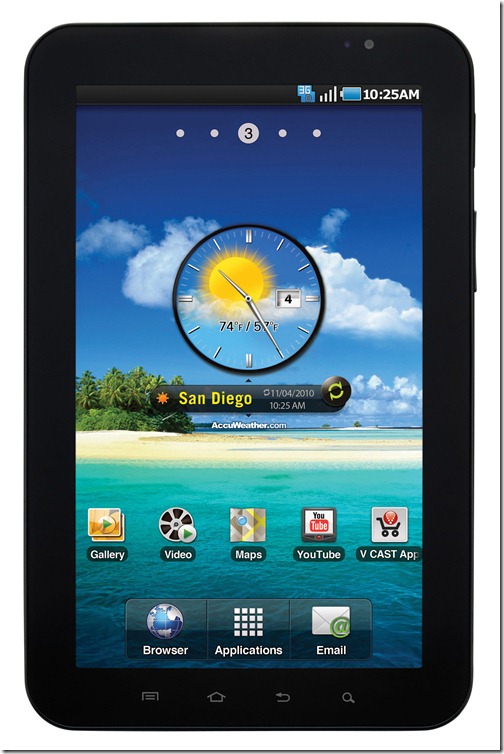 The Tab will come pre-installed with typical Verizon mobile apps like V CAST Music, Song ID, VZ Navigator as well as other Android apps like the Kindle app and the game Let's Golf. For more info go to their coming soon" page at VZW.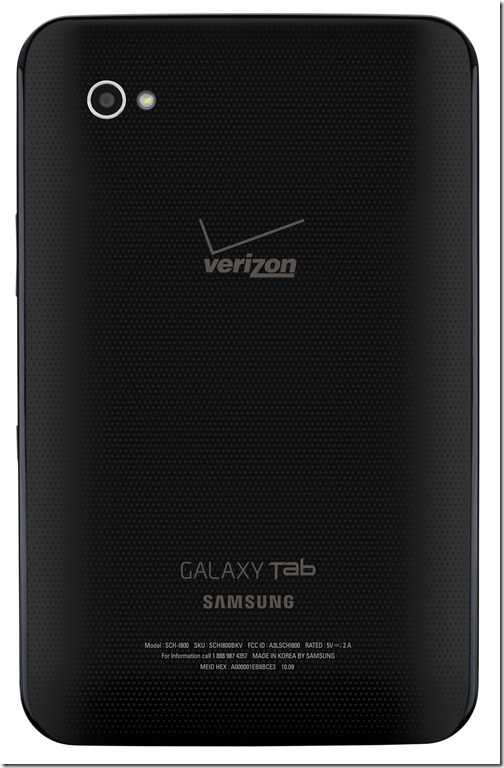 The $100 price premium over the iPad might be justified since the Tab does have a camera on both the front and back and also plays Flash content.
If you are stoked about reading more about the Tab, a user guide for the device was leaked and can be downloaded now.
Thanks to Gottabemobile for the heads up on this announcement.
Advertisement