It is official; Windows Phone 7 will be announced by Microsoft and AT&T in a joint event in New York City on October 11, according to the Windows Phone Blog.
Steve Ballmer, CEO of Microsoft and Ralph de la Vega of AT&T will offer their comments. The actual OS will be demoed for the media and then attendees will be able to get a hands-on look at a sample device. They also promise to show off some apps for the new mobile OS. Windows Phone 7 devices won't be available for sale on October 11th, but the blog promises …that time is nearing."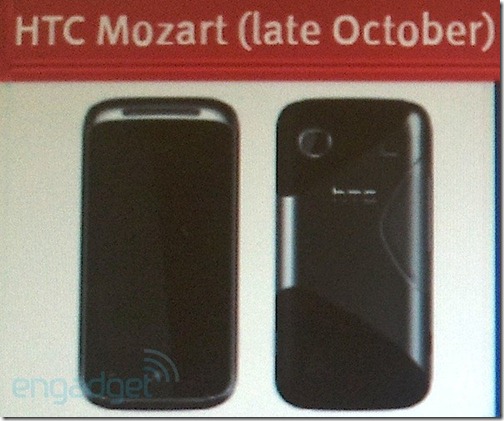 It was also reported today that HTC will be offering a Windows Phone 7 device called Mozart. Pictures of it leaked and were posted by Engadget. The device is going to be shipped in the UK first.
Reported specs include the following:
119 x 60.5 x 11.9 mm dimensions
3.7-inch touchscreen with 800×480 resolution
1GHz processor
8MP camera
720p video recording
1300mAh battery
8GB of memory
ambient light detector
gravity sensor
compass
GPS
3.5mm audio jack
Bluetooth 2.1
802.11n Wi-Fi
Below is a video of a working prototype of the OS.
To further confirm that this is coming Orange has an official help document for the Mozart already on their website. These phones may not be available in the US until November 8. Other manufacturing partners will be LG and Samsung.
Advertisement