It is being reported that Samsung is releasing three new X series notebooks in South Korea or Europe. The X430 is a 14-inch model with a Core i3 33o ULV CPU and NVIDIA GeForce 310M graphics. The X180 is a diminutive 11.6 model with the same processor. It only has an Intel GMA graphics chip. Both models are promising up to 8 hours of battery life. The X125 is an Athlon based notebook with ATI Radeon graphics.
Images from Akihara News.
We previously reported the X125 and X180 models. However, the news of the X430 is just hitting the net. The X430 is an update of the previous X420 model which according to Engadget actually had a beefier battery rating than the newer model. They say the same is true of the X180 which is a refresh of the X170.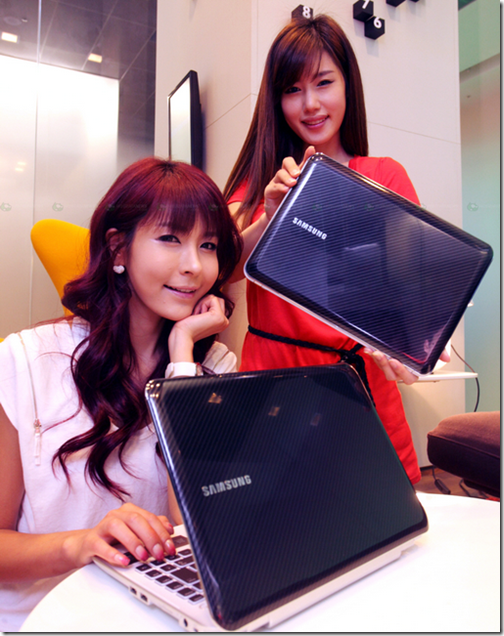 A third model being released soon in Europe is the X125, which is also an 11.6-inch model, but has an Athlon II Neo K125 chip running at 1.7GHz and ATI Radeon 4225 graphics. It only promises 5 hours of battery life. The reported price for this average release is 499 Euros or about $647.
There is no word on when these models might hit the US.
Advertisement