If after watching a great YouTube video, you find yourself wanting to save it for some reason, there are a few different sites that help facilitate this. YouTube doesn't make it easy but Downloadtube.org and Keepvid.com are two services that work well for this purpose.
First, remember that saving someone else's video might be a violation of copyright. But if you have permission these services work great. We do this in our church to show videos that members have posted. This can include church activities or other videos they may want the whole church to see during Sunday services.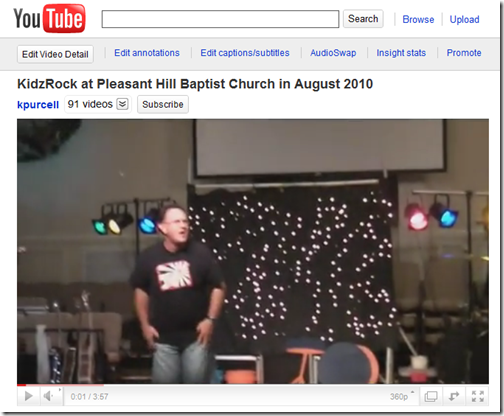 First, find a video to download. Copy the web address from the browser URL address bar (see below).

Now surf over to either downloadtube.org or keepvid.com.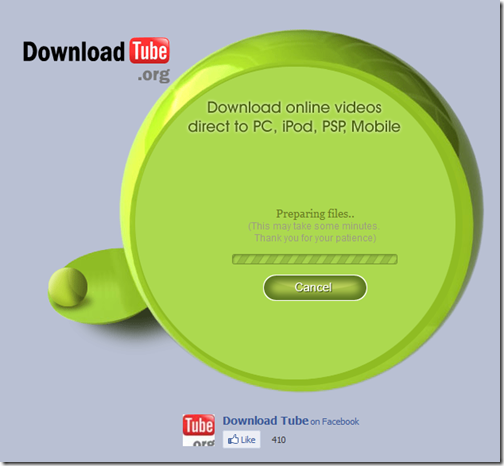 DownloadTube is a the best choice for downloading Mpeg and QuickTime videos. It also will offer the video in Flash, MP3 for audio only, MP4 for watching on an iOS device or 3GP for other mobile devices. It takes the video and converts it on the server and then offers it as a download link. Just select the file format and click the Convert and Download button. Be prepared to wait since it is the slower of the two services.

I have had more experience with KeepVid, which requires you to install a browser plugin. If that makes you nervous, stick with Download.org. Also KeepVid only supports 3GP, Flash, and MP4. The first two are offered in low, medium and high qualities while MP4 is only high quality which is 480×360. KeepVid is faster but offers fewer formats. Downloadtube.org is slower and only offers a single video quality for download.  However it offers more file formats to download.
Using KeepVid, once it does its work, it shows the seven different links. Pick the format you prefer and click it to start downloading. Some browsers require you to right-click and choose an option like Save Link As… or Save As….
The video should be ready to watch. Remember that many YouTube videos are of a low quality, so don't be surprised if it looks a little washed out.
As an added bonus, KeepVid offers a bookmarklet. This is a special bookmark that when clicked will download the video on the current YouTube page.
There are other ways to do this, like browser plug-ins which put a link on YouTube pages or a button on a toolbar that behaves like the KeepVid bookmarklet. But copying and pasting to one of these two sites is simple enough and doesn't clog the bookmark bar or toolbar of your browser.
Advertisement