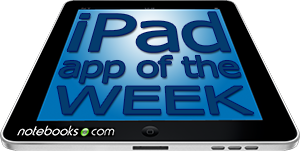 If you want to watch the Major League Baseball postseason, you could do so on TV, on Postseason.TV, or you could get this week's iPad App of the Week MLB At Bat 2010. It is only $4.99 this month as the playoffs are happening. With it, users can keep track of the games either by watching the game, listening to your home town announcers, or just viewing the unique box scores and visual representation of the game.
This the kind of app that you have to see to understand, so instead of trying to explain it to you, let me show you.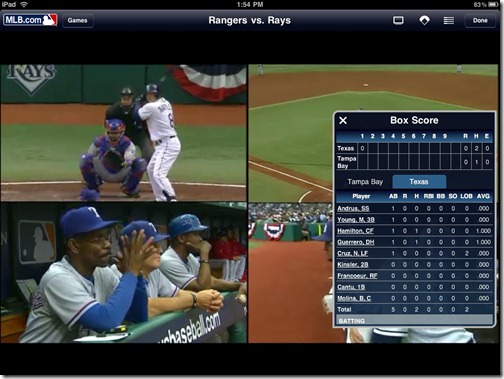 Below is my video demonstration of the App.
The best thing about the app is you can view the games while they are going on. You get up to eight camera angles to choose from. And you can watch up to four at the same time in what they call Quad mode. Also you get access to in game stats, pitch chart, rosters, and plenty of other news and information about the teams, the games and players.
Here are some screen shots of the App.
One thing I don't like is every time you want to change a camera angle you have to let the program log  you into your MLB account. Also, in addition to the $4.99 cost for the app there is either a $9.95 or $19.95 subscription fee to watch either the basic games or the full HD viewing experience.
If you are baseball fan, this is the best way to keep track of your team while away from a computer or TV. And while watching the game the app gives you some really interesting information to enhance the viewing experience. If you are like me, you would much rather listen to your hometown announcers than the big name guys who do the TV announcing. With MLB At Bat 2010 you can.
Advertisement