In a blog posting yesterday Google announced a collection of new features for Google TV, which is the search giant's answer for fixing TV and organizing your entertainment. the big news is that Google TV will focus on apps, connect to your Android phone and provide a full web experience.
The announcement pointed to a collection of apps that will allow users to stay on top of the NBA, watch Netflix, listen to music from Pandora and Napster as well as the announcement of a developer page for third parties to create cool apps for your TV.
In addition to the app news Google also announced that many media partners have revamped their websites to work with Google TV. Yes, Google TV does come with a full on Flash compatible Chrome web browser, but the specially tweaked sites from TNT, TBS, Cartoon Network and others are designed to work better on the big screen. Google also announced that HBO  Go will bring HBO content to verified HBO subscriber right from Google TV.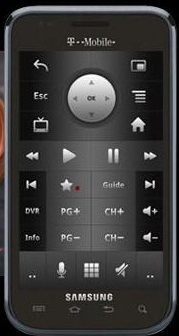 If you have an Android powered phone you will be able to use it as a remote control for your Google TV, as well as "Flinging" content from the device to the big screen; much in the same way that iDevice users can do with the Apple TV.
There are also many built-in features that allow for sharing on social networks while you watch on Google TV, the ability to create playlists and for Dish Network subscribers, the ability to record directly from the search bar.
One thing you can't do with Google TV is play movies and TV shows from iTunes, but since you can use Netflix and Amazon on Demand (which also offers 99 cent HD TV shows) you should be OK. One other feature we are still waiting to hear about is local streaming from a notebook or desktop to the Google TV. Hopefully this is baked in or filled quickly by a service like TVersity or PlayOn.
If you want a chance to win a Google TV from Sony head over to the Sony blog where the company is giving away five 40″ Sony Google TV sets. All you have to do is tell them how you will use Google TV to multitask.
Advertisement