Black Friday laptops offer great savings, and this early Black Friday deal from Sony is no exception. Starting now you can save up to $948 on select Sony VAIO Laptops when you customize one at SonyStyle.com. There is free shipping on all of these orders.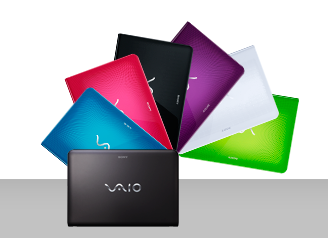 The Early Black Friday Laptop Deals are valid on the following Sony VAIO laptops:
Sony VAIO F 16.4″ – Up to $948 off
Sony VAIO Z 13.1″ – Up to $848 off
Sony VAIO Y 13.3″ – Up to $848 off
Sony VAIO EA 14″ – Up to $748 off
Sony VAIO EB 15.5″ – Up to $748 off
Sony VAIO EC 17.3″ – Up to $848 off
Sony VAIO J 21.5″ All-in-One – Up to $748 off
The discounts and savings include performance upgrades to faster Intel processors, more RAM, larger hard drives and more. You can also score a savings of $448 on the Adobe Bundle, which is preinstalled on these notebooks when purchased through this special pre-Black Friday Laptop Deal at SonyStyle.com.
The Sony VAIO Adobe Bundle includes the following software tools:
Adobe Premiere Elements 8.0 – Turn your home videos into professional-looking movies complete with customized effects, transitions, soundtracks and more. Ongoing tutorials and tips & tricks help make it easy.
Adobe Photoshop Elements 8.0 – Make your photos look extraordinary, fix common problems like red eye, and easily manage and protect all your photos and video clips.
Adobe Acrobat Standard 9.0 – Create PDF documents, organize content in a single PDF file, quickly create and distribute forms, and share documents more securely.
Configure your Sony VAIO Laptop and save today.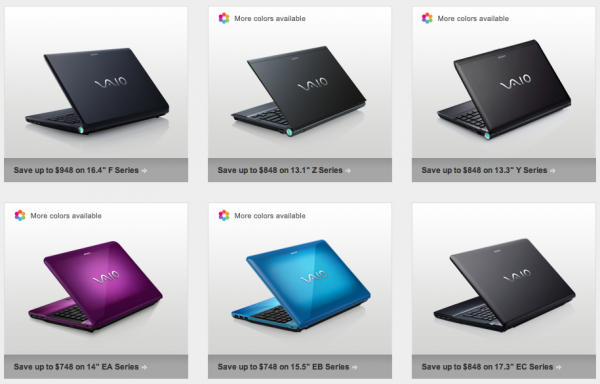 Advertisement