iHome, makers of high quality audio accessories for Apple's iPod and iPhone, will be releasing one of the first AirPlay compatible speaker systems.
AirPlay is the technology developed by Apple which allows users to listen to their music wirelessly. A set of AirPlay speakers can be in the living room while the source of the music may be the family PC in the home office. The speakers will have a rechargeable battery, much like the iHome Portable Audio Dock we reviewed in July. The benefit is that the system could potentially be mobile allowing users to take their tunes with them and play them for a group of friends away from home.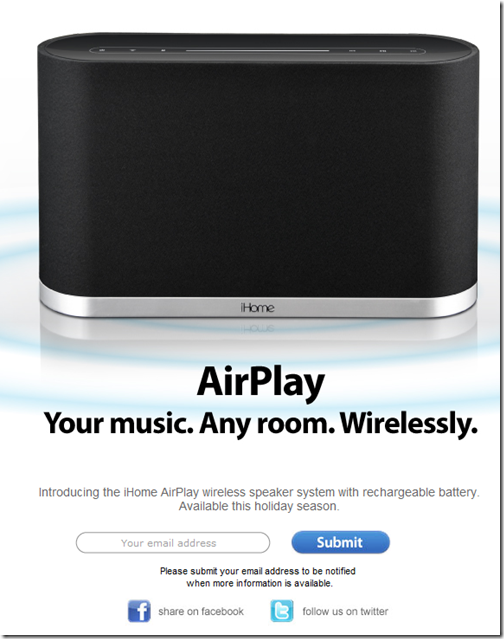 iHome is not giving many other details except that the iHome AirPlay wireless speaker system will come sometime before the holiday season. To be notified, visit the AirPlay speaker announcement and provide your email address.
Advertisement