Barnes & Noble's NOOKstudy eReader software is now available for PC and Mac, for free. This software allows students to purchase and view eTextbooks on their computer at a fraction of the cost of a physical textbook.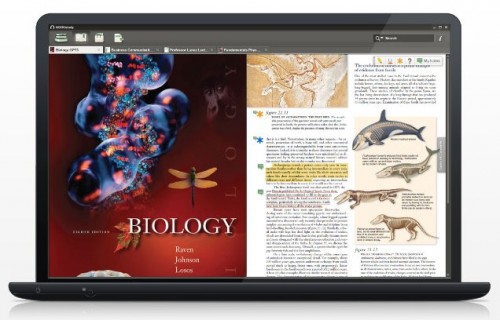 Dedicated eReader devices, such as the Amazon Kindle and Barnes & Noble Nook have taken the world by storm. Apple threw itself into the mix by creating iBooks for the iPad, iPhone, and iPod Touch. Barnes & Noble NOOKstudy software allows students to use eBooks and eTextbooks, without the need to purchase a pricey dedicated eReader or Apple iOS device. Actually NOOKstudy offers textbooks that aren't even available for the other formats. Here's why:
"Textbooks are complex and usually graphic-intensive; they do not display well on small screens," Barnes & Noble said. "However, if you have purchased e-books (e.g. Moby Dick, Pride & Prejudice, etc) that are predominantly text, those are supported on Nook and mobile devices, in addition to Nook Study."
NOOKstudy allows you to:
Download and organize all of your textbooks
Manage class syllabi, handouts, lecture notes, and leisure reading
Organize materials by course
Take notes directly in your eTextbooks
Highlight passages
Search for specific text in each book as well as your notes
Open multiple textbooks at the same time
Zoom-in on pictures and diagrams
Look up definitions and formulas on websites such as Google and Dictionary.com.
Barnes & Noble claims that the company offers approximately 6,000 eTextbooks. However, when searching for textbooks for this coming Fall semester, I did not find a single electronic version. It may be a while before eTextbooks really take off to the point where nearly all textbooks have an electronic alternative. So, for at least this semester, I will be using the tried and true physical textbooks.
Download NOOKstudy today and try it out for yourself.
Via PC Magazine
Advertisement