Staying true to their new bamboo persona, Asus recently released the U33Jc-A1. This bamboo-clad notebook features a classy look with the strong performance to back it up. However, the Asus U33Jc-A1 is not without shortcomings. Graphics performance, as well as a few other features seem to be lacking.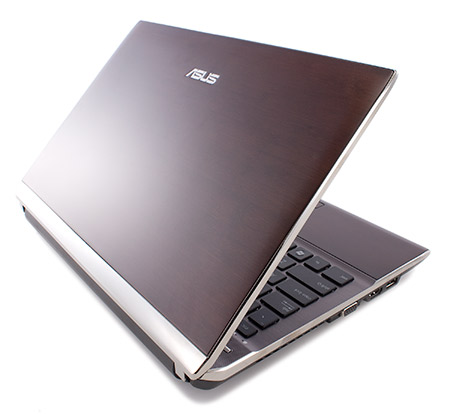 Asus U33Jc-A1 Specifications:
13.3-inch LED-backlit display(1366×768 resolution)
Intel Core i3-370M processor
Up to 8GB of DDR3 RAM
500GB HDD
Intel GMA HD/NVIDIA GT310M graphics with 1GB memory
802.11b/g/n WiFi
Bluetooth 2.1
HDMI
USB 3.0
5-1 card reader
Windows 7 Home Premium
Asus included Intel's Wireless Display technology in the U33Jc-A1, which can only run on Intel's integrated graphics processor. This explains the need for two different graphics processors. Using NVIDIA Optimus technology, the notebook automatically switches between the discrete NVIDIA graphics and the integrated Intel graphics.
The Asus U33Jc-A1 is currently available  for pre-order on Amazon for $999.
Review Roundup
Generally, those who have reviewed the Asus U33Jc-A1 have found it to be a pretty solid notebook. Most reviewers liked the bamboo and aluminum construction. However, many reviewers noted that the GPU is a little underpowered. Another major complaint is the lack of an optical drive, which is found on notebooks that are even thinner than the U33Jc-A1. Additional complaints include excessive heat as well as a non-backlit, "mushy" keyboard.
Laptop MAGAZINE – ASUS U33Jc Review: "Not since the introduction of the unibody MacBook Pro have we been this excited about a notebook's design. Sure, we've seen our fair share of cool patterns, textures, and lighting effects during the past couple of years, but the ASUS U33Jc is different.
And the U33Jc is much more than a pretty face. This $999 machine ($949 street) combines a Core i3 processor with Nvidia Optimus graphics to give users a good one-two punch of performance and long battery life. The notebook can't handle the latest games as well as its predecessor, and it generates a little more heat than we'd like, but overall it's a winner." – Mark Spoonauer
Engadget – ASUS U33Jc-A1 Bamboo series review: "The U33Jc may be on the bamboo list now, but it's much more than a bamboo laptop. The wood certainly makes you feel like you're buying a unique device, but the draw of the machine for most will be its superior blend of graphics, performance and battery life. We still have to knock the U33Jc for its lack of an optical drive, the cheap feeling keyboard quality, and it's thicker chassis — if you're in the market for a really light 13-inch machine we have to recommend Toshiba's $899 Portege R705 — however, for $999 the ASUS U33Jc is an incredibly strong choice, just like the material that covers it." – Joanna Stern
PC Magazine – Asus U33Jc-A1 – Full Review: "The Asus U33Jc-A1's craftmanship deserves every design accolade imaginable, but it's hard not to draw comparisons to the similarly configured U30Jc-A1, the current Editors' Choice. You're basically paying a $100 premium for the bamboo design and trading in the optical drive for a minor bump in processor speed and hard drive capacity. Omitting an optical drive, having an under-clocked GPU, and running hot at the base are signs of insufficient cooling, you can only wonder, is the use of bamboo to blame? Who knows. What I do know is that the U33Jc-A1 is a beautifully made laptop, but the U30Jc-A1 is the better overall machine." – Cisco Cheng
CNET – Asus U33Jc-A1: Ackerman found the notebook to have a lot of great pluses. He especially liked the overall design of the notebook and says that it is a nice break from the glossy plastic notebooks that have recently been released. However, he noted that the absence of an optical drive could be an issue, but he can't remember the last time he actually used one. – Video Review by Dan Ackerman
Advertisement