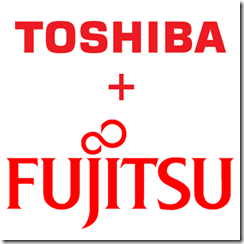 Today Fujitsu and Toshiba announced that they have entered into an agreement to merge their mobile phone businesses.
As part of the agreement Toshiba will transfer its mobile phone business to a new company that Fujitsu will manage. Their target date for the completion of this merger is October 1, 2010. At that point Fujitsu will own 80.1 percent of the new company with Toshiba owning the rest. As a result of the merger Fujitsu is expected to increase its sales by 50 Billion Yen.
The press release states heavy competition as the reason for this merger. Recent figures show that neither company breaks the top five in phone sales. Yet the new company will have as its primary goal to become the top supplier of phones in Japan. Currently both companies focus on supplying phones re-branded by other companies.
You can read the press release here.
Advertisement