Traveling with technology can make a trip much easier when it comes to staying connected, but it also means you need to secure your notebook and other gadgets in a mobile environment. This could be a hotel room, car or coffeeshop – but in any case your notebook will be more vulnerable than it is sitting at your desk at work. On our Great American Road Trip 2.0 we are carrying the new Toshiba Portege  R705 and a bunch of other technology which we want to keep safe which is why we have two tools taking car of notebook security; a Kensington ComboSaver Portable Lock and LoJack for Laptops.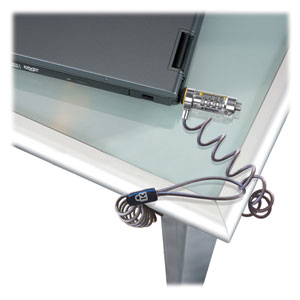 These two tools provide a hardware and software security solution that provided some piece of mind while we are on the road, touring the Black Hills and staying in hotels.
First off is the slim Kensington ComboSaver lock which hooks into the security slot on almost every notebook and allows you to securely fasten your notebook to a table or other item. This is handy for leaving your notebook in the hotel or for use in a coffeeshop. You can also fasten it to a part of the trunk if you want, though I did not do that for this trip.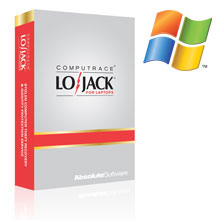 Second we went with a software solution called LoJack for Laptops from Absolute Software. This tool installs on your notebook and runs in the background. If your notebook is stolen you can call Absolute and they will coordinate with local law enforcement to track down your notebook, and hopefully any other gadgets that were with it. The premium edition even includes a $1,000 service guarantee which may provide a payment if Absolute cannot track down your notebook or run a data delete to wipe the data off of it.
These two solutions combined to make a traveling with technology a bit less of a hassle and adds some security to your gadgets. As always, both of these solutions should be used with a bit of common sense like placing your notebook bag in the trunk before you reach your destination.
For more reviews of Road Trip Gear, check out everything we have on the Great American Road Trip 2.0 and follow the NBRoadTrip tag on Notebooks.com.
Advertisement