With the antenna issue that plagues the iPhone 4, a case is a must — unless you let the folks at Colorware take care of the issue for you with panache. Colorware specializes in decking out your electronics with a custom color. They are taking advantage of the new iPhone's antenna problems by promising to not only color your phone, but also remove any problems with the death grip; negating the need for a case.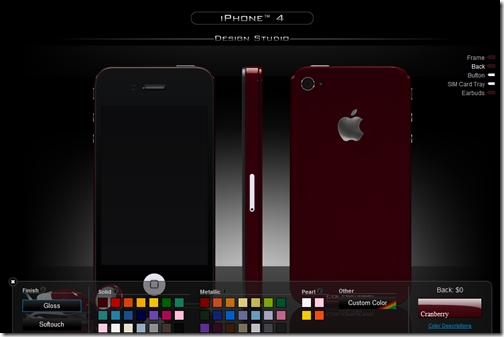 Customers can visit Colorware and customize the iPhone with more than 80 different colors on the frame, back, front button, SIM card tray, and even ear buds using the special interface pictured above. If you don't like their colors, they will let you chose a custom color using any of the Pantone Matching System colors. This doubles the cost of the customization's total.
Colorware promises to also fix the antenna issue in the process, presumably by coating the area that is causing the problem along the lower left side of the phone.
You could just get an Apple Bumper for $29. Or go all out with Colorware for $250 ($500 with a custom color choice with the Pantone Color System). And then you can have an iPhone like the one I customized on their website pictured below. Of course taste can't be bought at any price.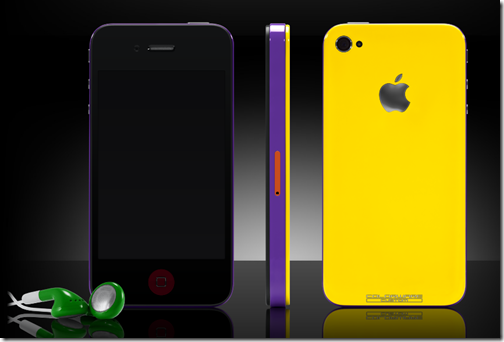 Advertisement