The HP Mini 100e Education Edition netbook computer, brings two things to mind. Remember those Fisher Price laptops that would play games and sing to your kids while helping them learn? They called it a laughtop" which seemed appropriate. On a more serious note, the second thing was Intel's Classmate PC, a line of computers meant for small hands and young minds. HP is now tailoring a netbook for the same market as Intel's endeavor.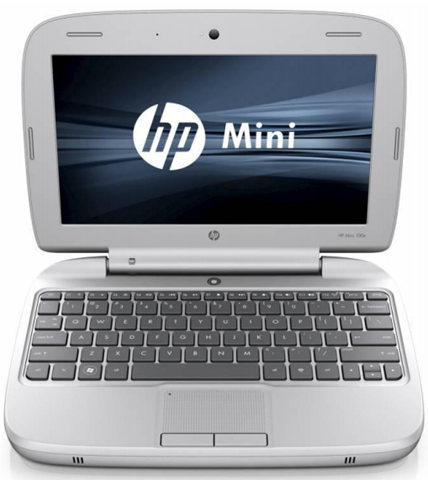 Designed specifically for young children, this 10.1-inch netbook is will be sold exclusively to schools and governments. The Mini 100e weighs in at just 3.19 pound and comes with a built-in handle to make it easier for children to carry around. Built with durability in mind, the Mini 100e has metal hinges and a spill resistant keyboard.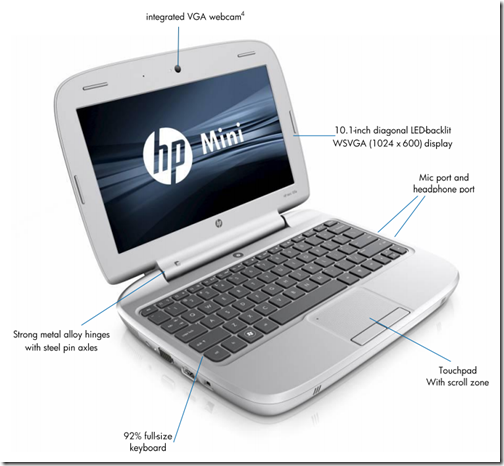 The 10.1-inch screen only has a 1024×600 LED-backlit display powered by Intel's Graphics Media Accelerator. The 160GB hard drive is smaller than what we see on most current netbooks, with 250GB seemingly being the new netbook standard. The Mini 100e runs on an Intel Atom N455 processor and up to 2GB. The hardware should be adequate for most classroom activities.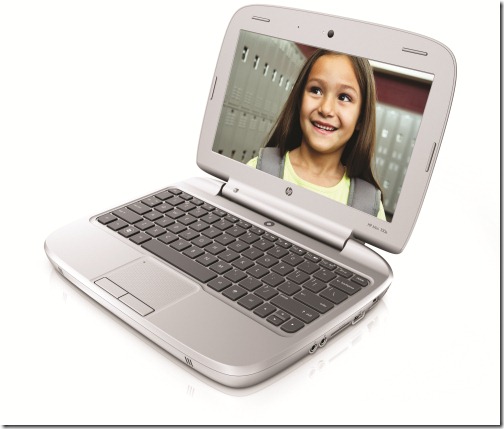 Keeping in mind students and teachers, HP put a network indicator light on the lid of the Mini to help teachers keep an eye on when students are online. If a teacher doesn't want them to be surfing the net and he or she sees the light, she knows little Michael or Mary are not likely paying attention.
During a press briefing Monday, HP made a point of highlighting that while many netbooks are eschewing dial-up modems, the 100e will have one since this netbook will be marketed to emerging markets where dial-up Internet access is still common, especially when children are at home.  For those with higher speed access, they can use 10/100 Realtek Ethernet or optional 802.11b/g Wi-Fi.

As stated, HP's 100e Mini will not be sold directly to the public for the time being. HP representatives said that the price would start at under $300.Schools and government entities can customize the PC with school colors, logos, or a country's flag so long as it fits in the small circle on the lid.
HP Mini 100e Specificiations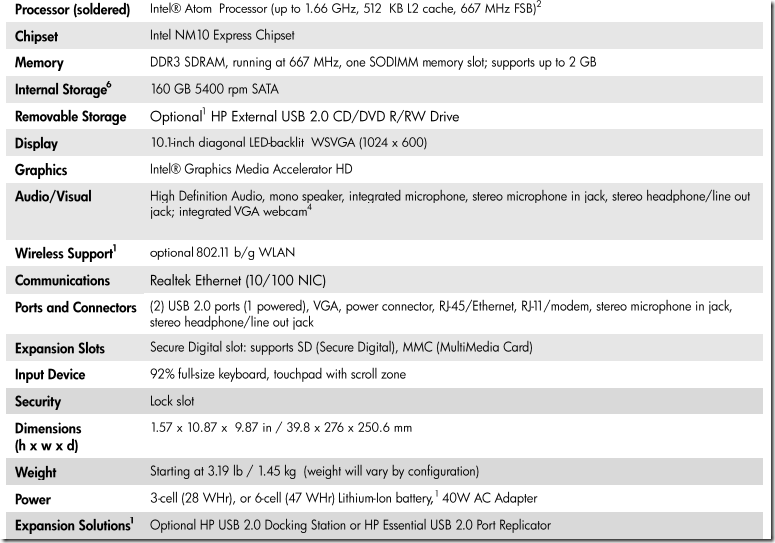 Advertisement