The widely reported suicide string at the Foxconn plant in China has given the company and its partners – Apple, HP, Dell and others a black eye. Apple stepped in to help and others are investigating the situation. It seems that public pressure from news reports and possible private pressure from companies like Apple have caused Foxconn to act.
The company is offering workers a 66 percent pay raise if they pass a three month review, according to Reuters.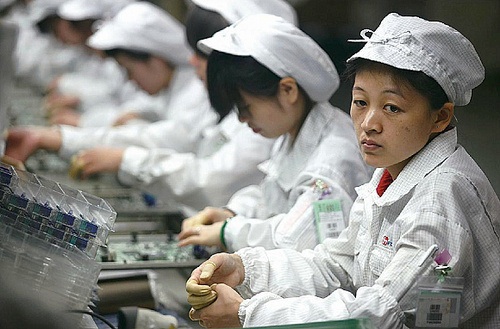 This is potentially good news for the workers. According to many reports, one of the contributing factors may have been the long hours people had to work in order to have a living wage. Foxconn has said the overtime was always optional, but that may mean it was optional like drinking water is optional. You don't have to do it, but you won't survive long without it.
While this could be good news, the hope is that the plant won't make the requirements for passing this review so high that it is essentially an impossible feat for the employees. The result would be PR benefit to Foxconn but no benefit to employees. However, if the review is something manageable, then kudos to the management for stepping in and taking a positive step toward improving conditions in their plants, and for their employees.
Advertisement