Last week I bought a high-end 15″ MacBook Pro and have been very pleased with it so far. It's significantly faster than my last MacBook Pro and I love the new display. However, there are a few things missing that should come as standard equipment on any notebook that's priced over at more than $2,000.
As I wrote earlier this week, my new MacBook Pro cost $2,349 and came with a nice 2.66GHz Core i7 processor, high-resolution anti-glare display and 500GB hard drive. It's the best Mac I've ever purchased, but Apple skimps when it comes to accessories and some features. Within the new MacBook Pro's box is the notebook itself, a power adapter and a couple of discs.
There are plenty of extras to buy from Apple, but charging extra for some of these items is akin to charging for white rice and wasabi at an expensive Sushi restaurant. I don't think it's too much to expect Apple to throw in a few accessories and offer better hardware on its high-end machines.
MacBook Pro Doesn't Come With Headphones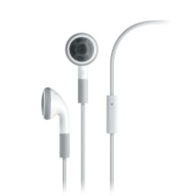 The MacBook Pro's audio-out/headphone jack can pull double duty when paired with any iPhone compatible headset. This is a much better solution than using the MacBook Pro's integrated microphone or a headset with both an audio-in/audio out adapter. iPhone owners who pick up a MacBook Pro will be able to use this feature right off the bat, but those without an iPhone headset will have to spend $29 for an Apple version.
Most Windows-based entertainment notebooks, even those that cost less than $600, come with at least a basic pair of headphones.
The iPhone-compatible headphone jack is a fantastic feature that can be used with applications such as iChat and Skype.
No Blu-ray Disc Drive in the New MacBook Pro

It wasn't all that long ago that Blu-ray Disc drives cost several hundred dollars and had to be special orderd when configuring notebooks. They're now commonly bundled with affordable entertainment notebooks and are pretty cheap add-ons. HP, for example offers a Blu-ray drive for $75  on the HP Pavilion line. A Blu-ray burner, capable of writing 25GB per disc costs $175.
If you want to author Blu-ray discs with a MacBook Pro you can buy an external drive from a third party vendor, such as FastMac. For $199, you can get an external drive that can burn CDs, DVDs and Blu-ray discs. One of the major flaws with this solution is that Apple does not support Blu-ray  decoding for protected discs, such as those published by Hollywood. You'll have to run Windows in Bootcamp to watch the latest blockbuster in Blu-ray.
Apple does not offer Blu-ray drives on any of its computers. Instead, the company promotes its HD movie sales via iTunes. While more and more people are downloading and streaming movies, Blu-ray is also gaining popularity.
MacBook Pro Lacks HDMI, VGA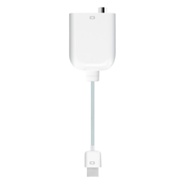 HDMI is the undisputed leader in the consumer display space. Just about every home receiver, television and computer display has at least one HDMI input. With a single cable, you're able to instantly output both video and audio. Just about every entertainment notebook, many business notebooks and some netbooks come with HDMI ports. The MacBook Pro doesn't have one HDMI and you'll need to buy a third-party adapter (approximately $60) that does audio/video or connect two separate cables  if you want to play a slideshow on your HDTV.
VGA is an older technology, but you'll find it on many displays and projectors. Apple  offers adapters that plug into the MacBook Pro's mini-DisplayPort and outputs video to either VGA or DisplayPort displays.  Each of these adapters cost $19 and are a must-buy if you do presentations.
Why is this a problem? Very few displays other than Apple's expensive cinema displays use mini-DisplayPort, which means just about everyone that wants to extend or mirror what's on their display will need to put to spend a few extra bucks and remember to pack these adapters. I own a variety of Apple adapters, but never remember to pack them when I travel with my Mac. I'm not the only one- I've seen several MacBook Pro users unable to present PowerPoint slides at conferences when they were unable to find an adapter.
MacBook Pro's Slow Hard Drive
Apple's new 15″ MacBook Pros come with either a 320GB or 500GB hard drive. Plenty big for most users, but unfortunately they only spin at 5400RPM. A faster 500GB 7200RPM is available for $50 if you customize a MacBook Pro online. Those looking for even more performance can opt for an SSD. The relatively slow 5400RPM hard drive found in the MacBook Pro is what's found in the most affordable netbooks and notebooks. I shouldn't have to upgrade a $2,349 notebook's hard drive myself or see faster drives on notebooks that cost less than half what I paid.
Conclusion
Advertisement