You can save up t0 $400 on the HP pavilion dv8t quad edition notebook with the current promotion going on at HPDirect. The HP Pavilion dv8t Quad edition notebook comes with a powerful Intel Core i7 processor, 6 GB DDR3 memory, a 500 GB hard drive, NVIDIA GeForce GT 230m graphic processor and 18.4" diagonal HD display.  This entertainment notebook from HP is well-suited for everything from entertainment applications to high-def video editing, photo editing, web-surfing, watching movies and playing video games.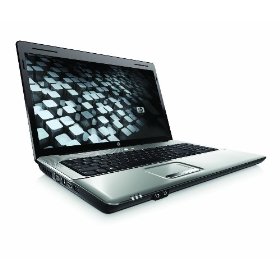 The savings of up to $400 off the HP Pavilion dv8t is valid from 04/21/2010 to 04/27/2010 only at HPDirect. Please note that this laptop is little bit on heavy side and is not suitable for carrying along with you whole day. If you are looking for portable and powerful laptop from HP then you might want to look at the HP dv4t or dv4i series notebook.
Also note that this $400 savings includes a $200 instant rebate, $100 off 6 GB memory upgrade and $100 off the 6 GB to 8GB memory upgrade.
The price for this notebook starts at $1249.99 for the basic configuration and $1557.98 for the recommended configuration.
HP Pavilion dv8t quad edition series specification:
Brand
HP
Model
Pavilion dv8t Quad edition series
Operating system
Choices:

Genuine Windows 7 Home Premium 64-bit

Genuine Windows 7 professional 64 bit

Processor
Choices:

Intel(R) Core(TM) i7-720QM Processor (1.6GHz, 6MB L2 Cache, 1333MHz FSB) w/Turbo Boost up to 2.8 GHz

Intel(R) Core(TM) i7-820QM Processor (1.73GHz, 8MB L2 Cache,1333MHz FSB)w/Turbo Boost up to 3.06 GHz

Memory
Choices:  FREE Upgrade to 6GB DDR3 System Memory (2 Dimm) from 4GB DDR3 System Memory (2 Dimm)

4GB DDR3 System Memory (2 Dimm)

8GB DDR3 System Memory (2 Dimm)

Hard drive
Choices: 500GB 7200RPM SATA Hard Drive with HP ProtectSmart Hard Drive Protection

640GB 7200RPM SATA Dual Hard Drive (320GB x 2) with HP ProtectSmart Hard Drive Protection

1TB 7200RPM SATA Dual Hard Drive (500GB x 2) with HP ProtectSmart Hard Drive Protection

448GB 7200RPM SATA Dual Hard Drive (SSD 128GB + 320GB 7200RPM)

756GB 7200RPM SATA Dual Hard Drive (SSD 256GB + 500GB 7200RPM)

Graphics card
1GB Nvidia GeForce GT 230M
Display
Choices:

18.4″ diagonal High Definition HP Ultra BrightView Infinity Display

Resolution
1920x1080p
Primary optical drive
Choices:

SuperMulti 8X DVD+/-R/RW with Double Layer Support

LightScribe SuperMulti 8X DVD+/-RW with Double Layer Support

Lightscribe Blu-ray ROM with SuperMulti DVD+/-R/RW with Double Layer Support

Personalization
Choices:

Webcam + Fingerprint Reader with HP Imprint Finish (Espresso Black)

Networking
Choices:

Intel Wireless-N card

Intel Wireless-N card with Bluetooth

TV & entertainment experience
Choices:

No TV Tuner w/remote control

HP Integrated HDTV Hybrid Tuner

Keyboard
HP Color Matching Keyboard
Primary battery
Advertisement