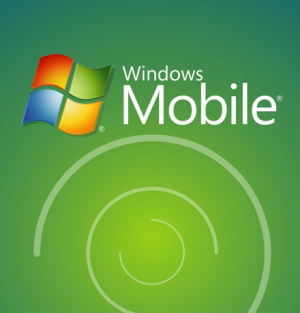 Today is a big step for the world of Microsoft Windows Mobile.  Today, Microsoft will announce what Microsoft Pink is really all about.  From what we know, its a new phone from Microsoft with two different models codenamed Pure and Turtle. The phones will be running a new software environment.  There is also speculation that it will be based off the popular T-Mobile Sidekick since Microsoft acquired Danger, the company that developed the Sidekick platform.  Now we just have to sit back and wait to see what it REALLY is.
But, in order to take a step forward, sometimes you need to take a step back.  Where did the idea for a Microsoft phne come from?  Well, probably from the time that Microsoft decided to jump into the mobile phone marketspace with the Microsoft Windows Mobile, aka Pocket PC.  So lets once again set the wayback machine and go through a very brief history of Windows Mobile:
Pocket PC 2000– launched April 2000.  This was based on the Windows CE 3.0 platform.  It looked and worked like Windows 98. Pocket PC 2000 was intended mainly for Pocket PC devices, however several Palm-Size PC devices had the ability to be updated as well. In addition, several Pocket PC 2000 phones were released, however Microsoft's "Smartphone" hardware platform was not yet created. The only resolution supported by this release was 240 x 320 (QVGA). Removable storage card formats that were supported were CompactFlash and MultiMediaCard. At this time Pocket PC devices had not been standardized with a specific CPU architecture. As a result, Pocket PC 2000 was released on multiple CPU architectures; SH-3, MIPS, and ARM.
Pocket PC 2002– launched October 2001.  This was the first time the operating system was used on a brand new type of device called a smartphone.  The UI was changed to reflect the new Windows XP operating system.
Windows Mobile 2003– launched June 2003. This was when the name was changed from Pocket PC to Windows Mobile.  It came in four editions: Windows Mobile 2003 for Pocket PC Premium Edition", "Windows Mobile 2003 for Pocket PC Professional Edition", "Windows Mobile 2003 for Smartphone" and "Windows Mobile 2003 for Pocket PC Phone Edition". The last was designed especially for Pocket PCs which include phone functionalities. The Professional Edition was used in Pocket PC budget models.
Windows Mobile 2003 SE– launched March 2004.  This was WinMo 2003 second edition, reiminiscent of Windows 98 SE.  Included some improvements including allowing users to backup and restore an entire device through ActiveSync.
Windows Mobile 5– launched May 2005.  This is the first version to allow users to attach to an Exchange server to allow for push notifications.
Windows Mobile 6– launched February 2007.  This version is linked into Windows Live.  WIndows Mobile 6.1 was issued for bug fixes, etc.
Windows Mobile 6.5– launched May 2009.  This is what is currently in use on all Windows Mobile phones today in some form or fashion with point release versions 6.51, 6.53 and 6.55 available from the OEMs/vendors and their branding upon the operating system
Windows Phone 7– due out this year.  They changed the name to Windows Phone since there is a complete change as to what the new operating system is going to look and behave like.  There is going to be a tighter integration with Windows Live , the Zune and the Xbox platforms. There is also going to be a focus on social networking. Any Windows Mobile 6.5x phone will not be able to upgrade to Windows Phone 7.  Users who want the new OS will have to buy a completely new phone.
So, here is where Windows Mobile has wound up.  Its gotten a bad rap over the years, being overshadowed by the Apple iPhone, Android and the Blackberry. But, like the engine that could, Windows Phone is still here and still making headway in the mobile phone operating system world.  Will this new phone and well as new OS breathe life back into Windows Mobile?
Advertisement