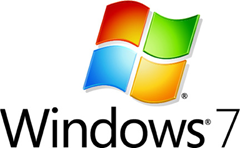 This week Microsoft posted details about Windows 7 Service Pack 1. What's new? Very little. Brandon LeBlonc wrote on the The Windows Blog:
For Windows 7, SP1 includes only minor updates, among which are previous updates that are already delivered through Windows Update. SP1 for Windows 7 will, however, deliver an updated Remote Desktop client that takes advantage of RemoteFX introduced in the server-side with SP1 for Windows Server 2008 R2.
The one bone for us to chew on is the updated Remote Desktop client which will utilize RemoteFX, a part of Windows Server 2008 R2. RemoteFX is a technology that makes renders the visuals on clients on the server side. That helps users feel like they are getting the full visual experience of using a Windows 7 machine with Aero and multimedia on a thin client" machine. A thin client" is a computer that hooks into a server via a network and runs programs off the network so that it does not have to have much horsepower. Some thin clients will be very bare bones systems costing as little as $100.
So, for the average user, this is of little significance. SP1 will not any significant new features to Windows 7.
If you have been waiting on SP1 to upgrade to Windows 7, then it is getting closer. There is no official word on when a beta might be released or when the final product will be ready for release. It has been reported previously that this would come out about 22 months after the initial release of Windows 7, which would make it by the end of this year. The fourth quarter is when Vista's first service pack was released in beta and the official release was in February, 2008.
Comparatively, Vista SP1 actually added some significant performance and reliability to the OS. The first SP of Windows XP was mostly a security upgrade, besides being a patch roll up as well.
Advertisement