Ever since Apple announced iPad, other computer manufacturers have decided to enter the tablet market; in the hope of creating the iPad killer. Most of the tablet devices are coming to market at the same time as the iPad and cost $300 to $1000 which makes it hard to compete. But one new entrant, the Hott MD500, looks like it could have a chance if brought stateside especially considering the fact that the MD500 costs less than $100 to distributors who could still mark this up for a 50 profit and have a cheap device for sale.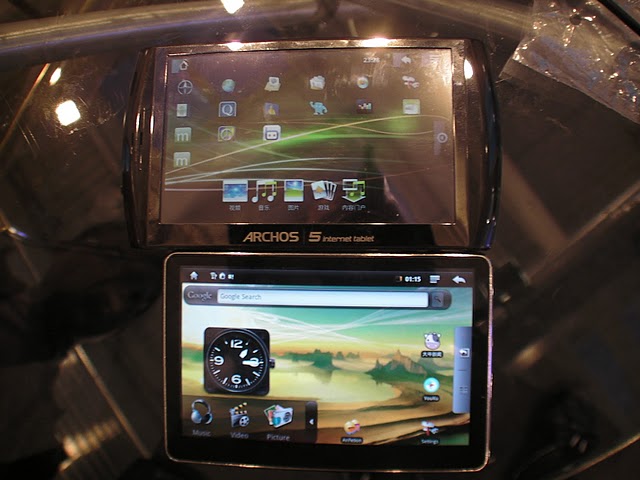 This tablet comes with an ARM9 rockchip based processor, full video playback support, touch screen support, 800×480 screen, 4.8 inch size and will be based on the Android OS.
Hott has announced they will be selling this tablet to distributors for just $92 without any flash memory. Distributors will have the option to customize it by adding flash memory and possibly customizing other aspects of the tablet. The Chinese manufacturer Hott is expecting the MD500 to be huge hit and are already calling it an iPad killer.
You can see the MD500 playing a 720P video clip below without any trouble, a task that will be important for any device that plans to compete with the Apple iPad.
Checkout MD500 video on Youtube.
Via: Engadget.com
Advertisement