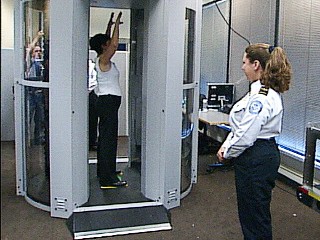 It wasn't the airline industry's best few days. With the terrorist attack on Northwest Flight 253 into Detroit, and the other alarms going off on the airlines and airports this weekend, the TSA is looking to tighten up their regulations even more.  What does this mean to us gear toting geeks?  We could see a banning of all electronics on airline flights.  With CES around the corner, this could put A LOT of people out.
According to an article on CNet:
Passengers are reporting that new restrictions are in place, and their severity varies flight to flight. Among the reports: No electronics allowed.
From an article on Maximum PC:
New flight rules– Body search, no electronics apply only to international flights to US. Just landed in ORD from Canada, missed connection,  Charlene Li, an industry analyst with Altimeter Group wrote on her Twitter page.
Meanwhile, the TSA has issued the following statement:
Passengers flying from international locations to U.S. destinations may notice additional security measures in place. These measures are designed to be unpredictable, so passengers should not expect to see the same thing everywhere. Due to the busy holiday travel season, both domestic and international travelers should allot extra time for check-in.
As someone who travels a lot, this just adds to the hassle of airline travel.  More thorough check ins, while safe overall, are  also going to cause passenger delays.  I believe in flying safe, I just hope this overkill won't cost airlines money and PR points with their customers.
Advertisement