Apple has announced that the Apple iPad will be available for preorder on March 12th and released on April 3 for U.S. customers. This preorder is good for both the Wifi and the Wifi + 3G models, but the April 3rd release date will be for the Wifi only models because the 3G equipped iPads were delayed for FCC approval. Wi-Fi + 3G models will be available later in April.
Apple will be selling iPad Wi-fi model on $499 for 16 GB, $599 for 32 GB, $699 for 64 GB. Wi-Fi+3G model will be available on $629 for 16 GB, $729 for 32 GB, $829 for 64 GB. For an overview of the Apple iPad please see Josh's post, Apple iPad information Overview.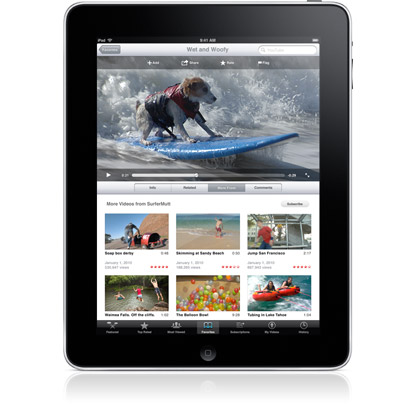 iPad will be available in late April in other countries including; Australia, Canada, France, Germany, Italy, Japan, Spain, Switzerland and the UK. The price of iPad for other countries will be announced in April.
News Source: Apple
Advertisement